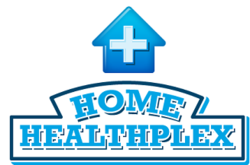 I'm excited to be given this opportunity to work with Home Healthplex, and looking forward to the future as the company expands into new territory in the coming months
Oklahoma City, Oklahoma (PRWEB) February 08, 2013
Home Healthplex is excited to annouce a new member of the team. Robyn Williams will be filling the position of Vice President of Marketing/Sales for Home Healthplex LLC. Robyn was able to be reached for comment and states, "I'm excited to be given this opportunity to work with Home Healthplex, and looking forward to the future as the company expands into new territory in the coming months."
Robyn's background includes an Associates in Psychology, BS in Behavioral Science, and is currently pursuing her Masters Degree in Community Counseling. This new addition to the Home Healthplex team will bring the visibility of the company to more markets and show the advantages that Home Healthplex brings to the table for Home Health Agencies.
In the last month Home Healthplex is proud to boast reaching over 17,000 individuals. This growth has expanded competition in the market of searching for home health agencies. More clinicians are turning to the Home Healthplex App to provide their patients with the most current information regarding home health agencies within their area, allowing for easier transitions from hospital to home.
If you are a Home Health agency that is interested in broadening your patient base visit http://www.homehealthplex.com and transfer information about your agency from web to app in real time for case managers, nurses, and doctors to view easily and efficiently.