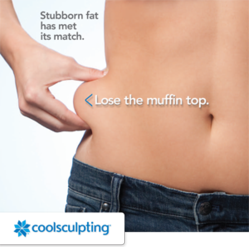 Coolsculpting in Raleigh NC now includes CoolSculpting Complete
Raleigh, NC (PRWEB) February 08, 2013
CoolSculpting Raleigh Blue Water Spa Introduces CoolSculpting Complete
Blue Water Spa's dual CoolSculpting system treatment provides fat elimination in Raleigh half the time as standard CoolSculpting. Raleigh CoolSculpting Complete includes a post-treatment compression wrap and vibrational therapy to enhance results by increasing lymphatic drainage. There is no additional charge for CoolSculpting Complete vs. traditional CoolSculpting.
About CoolSculpting Complete:
Breakthrough, non-invasive fat reduction, no needles, in incisions, no downtime
Uses precise cooling technology to eliminate stubborn fat
FDA-cleared and proven safe
Treats love handles and abdomen
Immediately resume normal activity after your treatment
Two areas can be treated in 1 hour long session, while you relax, read, or work on your computer
Vibration therapy aids the lymphatic system and can aid in moving waste through the body. You can FEEL vibrational therapy working on the circulatory system and the lymphatic system.
Compression garments have been used by plastic surgeons for years following body contouring procedures such as tummy tucks and liposuction.
CoolSculpting in Raleigh, using CoolSculpting Complete at Blue Water Spa with its dual systems, compression therapy and vibration therapy, may provide, the most effective results possible for non-surgical spot reduction and fat elimination currently available.
For more information about CoolSculpting Complete in Raleigh, NC please visit http://www.bluewaterspa.com/coolsculpting_candidates.html or call 919 870-6066