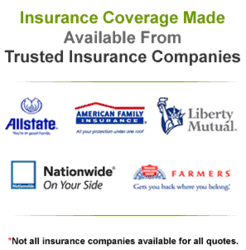 (PRWEB) February 08, 2013
Many Americans are trying to save money and cut back on expenses in 2013. To help consumers, BetterInsuranceChoice.com, click here to visit, lets consumers compare auto insurance rates from multiple providers. In January, consumers saved $540 on average by purchasing a new insurance policy from BetterInsuranceChoice.com
"January has been the busiest season for us, so we have added more tools and tips to help consumers save even more on car insurance. People are shocked how much they can save by shopping online for car insurance policy in this economy." says the founder of BetterInsuranceChoice.com
Now could be the best time to shop, since the experts say that car insurance rates jumped 8% across the nation, varying greatly by state. To see the rates in local state, please visit BetterInsuranceChoice.com
Other ways to save?
Pay attention to life changes - getting married, relocating or changing jobs could mean significent savings on auto insurance.
Shop early - compare rates before your policy renewal date and you could get an early shopping discount.
Driving mileage - "if your annual mileage is less than 10,000, most car insurance companies will offer you a discount" says the BetterInsuranceChoice.com representative.
Compare online - BetterInsuranceChoice.com allows consumers to compare up to 4 quotes, side by side instantly. Click here to get free insurance quotes.