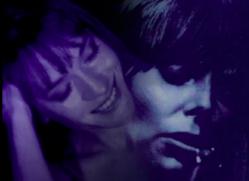 New York NY (PRWEB) February 10, 2013
"The Blue album, there's hardly a dishonest note in the vocals," Joni Mitchell told Rolling Stone in 1979. "At that period of my life, I had no persona defenses. I felt like a cellophane wrapper on a pack of cigarettes. I felt like I had absolutely no secrets from the world, and I couldn't pretend in my life to be strong. Or to be happy." With song after song of regrets and sorrow, this may be the ultimate breakup album. Its whispery minimalism is also Mitchell's greatest musical achievement.
New York's own HANNAH REIMANN has performed internationally since her teenage years when she was both lead singer for the punk band "Kikigurushii" in Kyoto, Japan and concert pianist in the United States. Lincoln Center, the Bitter End, Knitting Factory, Cutting Room, Grand Canyon Music Festival and Bargemusic are among the venues where she's been featured as a piano soloist, chamber musician, singer-songwriter and rock musician.  
Of the performance, Hannah says, "Joni Mitchell inspired countless musicians with her unique poetry and musical style. She created a legacy of songs and rich instrumental settings which are a joy to interpret and perform. We have chosen to present "Blue" much in the way she performed it at clubs like the Bitter End while she was actively touring in the late 1960's and 70's.
"My reason for singing Joni Mitchell's music publicly is largely due to my audiences. Years ago an audience member said he thought I should sing her songs because I reminded him of her. I remembered how I loved her music as a teenager, collecting her records and singing along to all the songs like many young women. I decided to add some of her songs to my sets of original music and people thanked me and asked for more. A couple of summers ago I sang them in St. Barth's while I was on a three-week engagement there. That gave me the courage and inspiration to study and perform the entirety of the album "Blue" with my colleagues -- it's been a great challenge and worthwhile adventure to do so. For our February 10 show we're adding a song or two from Court and Spark and some of my originals, as well."
Join Hannah and her band at the Bitter End, New York's oldest rock venue, for this very special event.