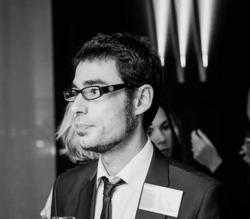 I am extremely satisfied with the preliminary results that we have received from our agreement with HolidayCheck. We now have the first sales results and the potential is enormous. I believe that it is an agreement which benefits everyone.
Palma de Mallorca, Spain (PRWEB) February 11, 2013
AffiliRed, the first Travel Performance Marketing Agency, has reached a strategic agreement for their clients with the renowned portal HolidayCheck.
The company based in Palma de Mallorca (Spain) is in the process of integrating more than 90 worldwide hotel chains managed by AffiliRed. The main goal of this International agreement is of obtaining a substantial increase in the international traffic and online direct sales to the mentioned travel companies.
Carlos Ferrer, Marketing & Cooperations Manager for HolidayCheck International claims, "AffiliRed gives us the opportunity to offer our users the option of booking their accommodation directly from the hotel via their official site. This offers an extra bonus to the existing hotel reviews and information that the user can already find on our platform".
AffiliRed is the first Performance Marketing Agency to focus on the Travel sector. Created in 2006 as part of an Online Agency, it was officially founded in 2009 by Diego Gomila. Right now this company manages over 90 travel advertisers campaigns, driving traffic and direct sales on a CPA basis to renowned companies such as Riu Hotels & Resorts, Iberostar Hotels & Resorts, Moevenpick Hotels & Resorts or Anantara Hotels & Resorts.
HolidayCheck is a leading travel website where users can easily find and book their perfect holiday and share their holiday experience. HolidayCheck.com is the international site and it's available in 10 languages. Each month 20-30 million people visit HolidayCheck websites. On HolidayCheck users can read more than 2.2 million hotel reviews and see more than 2.5 million pictures and videos.