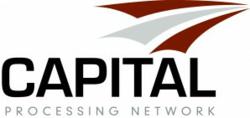 V.E.T. Care Hospital has all of the qualities of a great customer
Fort Worth, TX (PRWEB) February 12, 2013
Capital Processing Network, a credit card processing company with representatives in Fort Worth, today announced that it is featuring V.E.T. Care Hospital and Pet Resort as its featured client for the month of February 2013. The veterinary hospital and pet boarding facility is noted for the wide range of services that are all offered under one roof.
"V.E.T. Care Hospital has all of the qualities of a great customer," said Jared Plamondon of Capital Processing Network. "They provide a full suite of services to animal companions and are dedicated to the wellness of the animals in their care. One thing we noted about V.E.T. Care Hospital is that they offer a managed care plan for pets, and have a diverse set of in-house services."
"Compared to other Fort Worth animal care businesses, our veterinary and pet boarding services make us much larger than the average pet care clinic," said Dr. Carlos Gibbs, owner of V.E.T. Care Hospital and Pet Resort. "Capital Processing Network helped us replace our older credit card terminals with faster, more efficient models, while reducing the cost we pay for every transaction."
Aside from credit card and merchant account services for veterinarians, Capital Processing Network offers payment processing solutions to businesses of all types and kinds in the Fort Worth and Dallas metro area. Capital Processing Network features a "low risk" portfolio of clients who are able to qualify for lower overall rates and fees on credit card processing services including terminals, payment gateways, and check guarantee services.
About Vet Care Hospital:
V.E.T. Care Hospital is a full-service veterinary medical facility located in Fort Worth Texas. Featuring a professional and courteous staff, V.E.T. Care Hospital provides medical, surgical, and dental care to animals of all sizes. Aside from veterinary services, V.E.T. Care Hospital also offers emergency care, microchipping, nutritional counseling, boarding, grooming, and bathing. For more information please call 817-294-9798 or visit VetCareHosp.com.
About Capital Processing Network:
Capital Processing Network is a merchant service provider with US based service and support. The company offers a full range of services including merchant credit card processing, credit card terminal leasing and rental, PCI compliance services, and solutions such as gift cards and virtual terminals. Capital Processing Network also offers services such as check conversion, transaction reporting and management, and long term account maintenance. For more information please call 1-877-456-9747 or visit capitalprocessingnetwork.com.