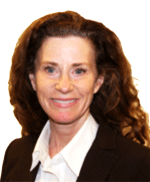 Melanie's research benefits our customers exponentially.
Novato, CA (PRWEB) February 12, 2013
LumiGrow, Inc. (http://www.lumigrow.com), the market and technology leader in smart horticultural lighting, today announced that Melanie Yelton joined the Company as director of research. Dr. Yelton's appointment furthers the Company's ability to engineer and customize energy-efficient LED greenhouse lighting systems that improve plant growth, seed and fruit production.
Dr. Yelton brings twenty years of experience in leading research and developing coursework for Stanford University to her new role at LumiGrow. She'll work closely with the LumiGrow product design team along with academic and commercial partners in quantifying plant morphological enhancements achievable through LED lighting. Dr. Yelton's research will begin with the study of commercial crops and model organisms including Brachypodium distachyon and Arabidopsis thaliana. LumiGrow is expanding the plant growth and demonstration facility at its corporate headquarters to support the work of Dr. Yelton and her team.
"Melanie's research benefits our customers exponentially," said LumiGrow CEO Kevin Wells. He continued, "LumiGrow is already recognized for providing highest-quality LED lighting. We're leading the industry to exciting new frontiers as we equip our customers with the ability to programmatically coax out desired crop characteristics with light."
Dr. Yelton completed a National Institutes of Health postdoctoral fellowship in microbial signaling between Rhizobium and alfalfa at Stanford University. She earned a Ph.D. in molecular biology from the University of California, Davis, where her work focused on plant pathogens. She holds an M.S. in the biochemistry of photosynthesis from the University of South Carolina, Columbia and a B.S. in biology from Virginia Tech. The recipient of numerous academic awards and accolades, Melanie is a patent holder for her work involving filamentous fungus such as Aspergillus strains. Earlier in her career, she served as director of sequencing at the Stanford DNA Sequence and Technology Center, a division of the Human Genome Project.
About LumiGrow, Inc.
LumiGrow, Inc., the leader in smart horticultural lighting, enables commercial growers and agribusinesses to reduce energy costs, achieve operational efficiencies and improve crop yield. LumiGrow offers a range of third-party proven solutions for use in greenhouses, controlled environment agriculture and scientific research chambers. LumiGrow solutions are eligible for energy efficiency subsidies from Pacific Gas & Electric, Puget Sound Energy and other utilities. The Company's 1,000+ installations include three of the top five global agribusinesses, leading produce and flower growers, algae producers, Top 100 garden centers, more than 200 universities and the USDA. Headquartered in Novato, California, LumiGrow is privately owned and operated. For more information, call (800) 514-0487 or visit http://www.lumigrow.com.
LumiGrow is a registered trademark of LumiGrow, Inc. All other marks are the property of their respective owners.
###