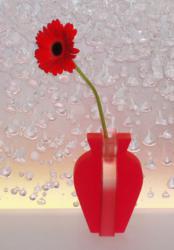 "Being married made sense when the children were at home-there were never enough hands, time or money for everything we wanted to do for and with them, but a wonderful peace has overtaken my life now that I live alone."
Whitefield NH (PRWEB) February 12, 2013
Valentines day is coming and the online dating sites are seeing a rush to sign up and find a partner. Top sites like Match, E-harmony and OK Cupid report a 25-30% increase in new clients from New Years to Valentines Day. Older adults are looking for love as well through sites targeting boomers like Our Time and Senior People Meet.
"It is a fact that lifespans are increasing every year and new ways of 'living old' are cropping up all over the place" says Mary Boone Wellington, co author of the new book "Hope I Don't Die Before I Get Old" a guide to successful aging and caregiving.
One trend on the rise in the last decade is that of living alone by choice. Living alone is no longer an indication one has failed in the race to couple up, especially for middle aged and older adults. Financial independence for women may be reducing the financial stress of living alone and making it a clear and conscious choice for divorced or widowed women "of a certain age."
There are 55 million 'single' households in the US. And these households comprised 46 percent of all households nationwide.
Thirty six percent of women over 65 live alone according to the US Census Bureau, many by choice. By all accounts, they are sailing towards Valentines day with no regrets at all.
" I can buy my own chocolates and flowers, have a large group of friends and co-workers and I love, absolutely love, coming home to my wonderful home where everything is as I like it and where I left it" says one woman who, after 28 years of marriage called it quits with her husband and hasn't looked back in the ten years since.
"Being married made sense when the children were at home-there were never enough hands, time or money for everything we wanted to do for and with them, but a wonderful peace has overtaken my life now that I live alone."
Five Joys of Living Alone
TIME: The freedom to be responsive to one's own impulses- clean the oven or go to work–no judgements!
PRIDE: Self reliance brings a feeling of pride in progress and accomplishments. One woman bought tools and completed building the home her fiancé had begun to build for them after his sudden death, and found it healing.
MONEY: Budgets are often a source of conflict with couples. Singles can do as they wish with their cash. " I spend my money as I like, if that means buying a painting or making a large donation to the charity of my choice-so be it!" reported one single, age 63
FREEDOM: The luxury of dedicating large blocks of time to a pursuit yields high scores for satisfaction among singles. One woman is planning a vacation to Hawaii to swim with sharks–a life long dream.
HEALTH: Knowing they will be alone as they age inspires many seniors to take better care of their health and the knowledge that they will not be burdened with the care of a spouse who has not made such good choices is a further comfort.
Resisting the urge to pair up may be a trend that is fueled by boom years of the economy as there is a financial penalty singles must pay. As we celebrate the return of the robust stock market and the value of retirement funds rise, it is a good time to take stock and adjust retirement dates, and possibly re-think living single.
There are ways to divide expenses without actually acquiring a spouse and many older singles are taking advantage of them. Renting out the home for a month or two while traveling is a good way to free up funds that may be used for home improvements or travel expenses.
Sites like air B&B and HomeAway make taking in a temporary roommate practical and lucrative. Many singles are taking housesitting jobs to better afford travel to exotic destinations. Sites like HouseCarers.com make finding vacation destinations a breeze.
Living with a spouse, roommate or contentedly alone–now is the time to take a good objective look at assets and possibilities for the future and make the changes that could ensure a peaceful and secure old age.
Tracey Bowman and Mary Boone Wellington, who both live alone by choice, wrote their book "Hope I Don't Die Before I Get Old" while caring for their parents as they aged. Sharing their hard won knowledge, tips and advice with the people who need it is their mission. Contact them at info(at)BeforeIGetOld(dot)com.
"Hope I Don't Die Before I Get Old" is a new look at an old problem, bringing insight, humor and a few key facts about successful aging to everyone who wakes up one day to find their aging parents, or themselves, in need of some assistance and a bit of sage advice for the journey.