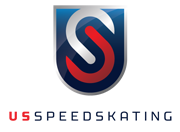 It looks like every country is stepping it up leading into Sochi for this seasons World Single Distance Championships.
Kearns, UT (PRWEB) February 10, 2013
Long Track
In Inzell, Germany, the second and final day of the Essent ISU Long Track World Cup kicked off with Brian Hansen finding a spot on the podium, earning a bronze medal in the men's 1500m with a time of 1:46.14.
"I'm happy and surprised with the results from today. No Dutch on the podium is always a strange thing. It looks like every country is stepping it up leading into Sochi for this seasons World Single Distance Championships." said Hansen of his bronze medal win.
Following Hansen in the 1500m was Shani Davis in 10th with a time of 1:46.49 and Jonathan Kuck in 12th (1:47.57).
Although he didn't make the podium, Kuck stayed positive about his 12th place finish, saying, "I'm happy with my improvement in the 1500 this weekend and am looking forward to the rest of this season".
This weekend marked Joey Mantia's first World Cup appearance. Although the former inliner placed 22nd in the men's 1500 (B) with a time of 1:52.32, he placed third in the men's Mass Start (B) with a time of 10:45.21. When asked about his racing, Mantia said, "This was my first World Cup and I'm glad it's not my last. I am excited for the opportunity to continue to get more international experience so I can continue to progress with my inline to ice transition".
Not far behind Mantia in the men's mass start (B) was Paul Dyrud in sixth with a time of 10:45.28. Patrick Meek took 10th place in the men's Mass Start (A) with a time of 10:17.99.
Meek commented on his performance, "While I didn't achieve the results I was looking for in the 5k, I thought that the mass start showed some decent form. With only arriving late Monday to Inzell, I am satisfied enough with this weekend. Hopefully, bigger and better things come in the next seven weeks we are here in Europe. "
Closing out the weekend was the ladies 3000m (B) where Maria Lamb took 10th with a time of 4:13.61. "It's not quite what I wanted but I feel like this race was my best 3k this season. Hopefully I can use this positive momentum to make another step next weekend at World Allrounds," said Lamb of her 10th place finish.
In her first World Cup competition, Petra Acker took 15th with a time of 4:19.32 and Anna Ringsred took 22nd with 4:21.21 in the ladies 3000m.
Long Track Flash Quotes:
Petra Acker
"I was really nervous about skating my first world cup and I let that affect the way I skated my 1500m which led to disappointing results. Going into the 3k, I tried to take some pressure off myself and realize that I should be enjoying this opportunity to skate with some amazing athletes and learn from the experience. Overall I've enjoyed my first world cup and I've learned some new things that I can apply in my racing next weekend at the world championships."
Anna Ringsred:
I didn't place high in the 3k today, but it was a good primer for the World Allround Championships next weekend. I am looking forward to having some good races next weekend."
Short Track
It was the third and final day of racing at Short Track World Cup #6 in Dresden, Germany. Starting the day off was the men's 1500m, where Travis Jayner raced in the A group final taking seventh with a time of 2:19.297.
"Today was a tough day for the team, with its share of ups & downs," said Jayner of the day.
The men's 5000m Relay Team placed sixth, qualifying for a relay spot in the World Championships. Even though the team faced a tough weekend, Jayner stayed positive about the future.
"Although I'm pumped to have raced so well to qualify for the 1500m final, I'm more excited that men have qualified to race the relay at the World Championships. Our team has had more than its fair share of bad luck, so for the men to put together some good relay races with our backs against the wall, it shows the character this team has and now we head to the World Championships with one goal in the mind, a Gold Medal in the relay."
In the men's 1500m Final (B) Kyle Carr finished second with a time of 2:16.596, while J.R. Celski, rounded out the men's racing by placing third in the men's 500m Final (B) with a time of 41.829.
For the ladies, Lana Gehring raced in the 1500m Final (B) where she placed fifth with a time of 2:24.424.
To follow Team USA throughout the remainder of the season, Like us on Facebook at http://www.facebook.com/usspeedskating or follow us on Twitter at http://www.twitter.com/usspeedskating.