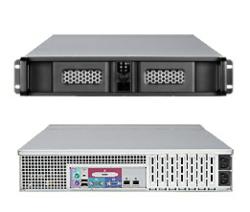 DB Networks approach is truly disruptive in the database security market
San Diego, CA (PRWEB) February 13, 2013
DB Networks, an innovator of database security equipment, is pleased to announce the appointment of Bill Stensrud to its Board of Directors. Mr. Stensrud brings to DB Networks extensive business management, global market strategies, and product development experience. His expertise spans the data networking and digital commerce markets.
"We are proud and excited that Bill Stensrud has joined our Board of Directors," said Brett Helm, Chairman and CEO of DB Networks. "Bill is an industry veteran with proven capital markets experience and he understands the challenges of today's leading technology companies".
Mr Stensrud has spent 40 years in development, marketing, sales, general management and investment roles in technology. He has been involved with the Internet since it was known as the ARPANET. As a Partner in The SwitchCase Group he is building new and enduring models for creating, capitalizing and operating new technology ventures. Bill is a seasoned technology entrepreneur and venture capital investor. He was a founder of StrataCom (acquired by Cisco), the CEO of Primary Access (acquired by 3Com) and an early investor and Director of Juniper Networks. He was a partner with a major venture capital firm in San Diego and ranked by Forbes Magazine as one of the top 25 "Movers and Shakers" in the venture capital industry.
"I am thrilled to join DB Networks Board of Directors. This is a Company with differentiated technology and a team I know well" said Bill Stensrud. "DB Networks approach is truly disruptive in the database security market and offers an extraordinary opportunity".
For a demonstration of DB Networks Adaptive Database Firewall and the opportunity to meet with members of our team, we invite you to visit us at RSA, Moscone Center, San Francisco, Feb 25 - Mar 1, booth # 3220.
About DB Networks
DB Networks is innovating behavioral analysis based database security equipment for organizations who need to protect their data from advanced attacks. DB Networks Adaptive Database Firewall is an effective countermeasure against advanced SQL Injection and database Denial of Service attacks. Unlike traditional database security solutions, which require extensive user customization, as well as time-consuming white list/black list maintenance, DB Networks Adaptive Database Firewall automatically learns each applications proper SQL transaction behavior. Any SQL transaction which subsequently deviates from the model immediately raises an alarm as an attack. DB Networks is a privately held company headquartered in San Diego, California. For additional information, please visit us at dbnetworks.com.