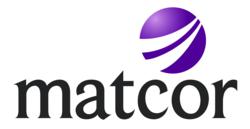 We are humbled by this recognition and proud of our team's accomplishments
Doylestown, PA (PRWEB) February 12, 2013
MATCOR, Inc. the trusted full-service provider of proprietary cathodic protection products, systems, and corrosion engineering solutions has been recognized as a finalist in the highly prestigious P.A.C.T. (Philadelphia Alliance for Capital and Technologies) Enterprise Awards.
MATCOR was selected as a finalist in the category of Emerging Technology Company. In order to be considered, finalists must possess product/service innovation proprietary technology, growth in revenues and/or earnings, visionary management team, ability to raise capital, and have demonstrated the ability to achieve profitability and long-term growth.
"We are humbled by this recognition and proud of our team's accomplishments," said Jeff Stello, MATCOR's President and CEO. "This honor is only possible through teamwork and the value our clients place in our product and service offerings, resulting in our success as a high growth technology company," added Stello.
The Enterprise Awards event will be held on May 9, 2013 and is recognized as one of Pennsylvania's most prestigious business honors for technology companies, leaders, and entrepreneurs.
Attracting more than 1,200 prominent and recognized industry leaders, the Enterprise Awards black-tie gala celebrates achievement, innovation, and success of growing technology companies in the Greater Philadelphia region.
ABOUT MATCOR
MATCOR, Inc. is a leading cathodic protection and corrosion prevention engineering design firm, providing environmentally beneficial systems and services to global clients for nearly 40 years. An expert in the field of cathodic protection, MATCOR offers proprietary corrosion protection products, installation, cathodic protection testing, maintenance and complete corrosion protection project management. MATCOR specializes in protecting the infrastructure of the oil and gas, electric utility, transportation and construction industries. To learn more about MATCOR, visit the new website at matcor.com or call 800 523 6692.
Media Contact: Trevor Eade: TEade(at)matcor(dot)com 281 658 8115