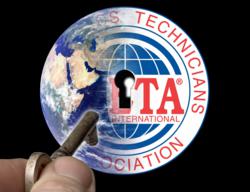 ETA offers accredited certifications in over 80 different areas in both the public and private sectors.
Greencastle, IN (PRWEB) February 13, 2013
ETA International recently released its fifth edition CSS study guide to help close the skills gap. ETA's Customer Service Specialist study guide addresses these issues relevant to every industry, employer and employee. Topics covered include: safety, ethics, respect, teamwork, communication, telephone and email techniques, problem solving, interpersonal relations, and sales and marketing, time management, handling emotions and interpersonal relationships, resolving customer and coworker complaints, company policies, and developing good business leadership skills.
ETA's world-class CSS study guide prepares individuals to sit for the CSS certification, which professionally acknowledges one's ability to uphold the interpersonal and business standards necessary in today's workplace. Developed by 17 authors with diverse backgrounds and immense experience in customer relations, the CSS study guide is a common sense tool for workforce readiness training.
Closing the skills gap seems to be in most business articles lately. Company recruiters complain job applicants lack basic soft skills such as how to write a resume, fill out a job application or dress for an interview. Once employees are hired, they cannot seem to arrive on time, answer the phone properly or follow company policies.
Matt Reed, in his "Inside Higher Ed" blog states, "I've been to more than my share of employer advisory boards over the last dozen years, at three different colleges. They're remarkably consistent; every time, the feedback is that we're doing well with the specific technical skills, but that many students arrive with serious gaps in communication, presentation, and general employee conduct."
Purchase the CSS study guide (5th edition) through ETA. The study guide covers all the information necessary to pass the CSS exam, including practice questions. For pricing, call today at 800-288-3824 or visit http://www.eta-i.org
ETA® International - Founded in 1978, Electronics Technicians Association International is a not-for-profit, professional association promoting excellence in electronics technologies through certifications. The association's initiatives are to provide a prominent certification program of competency criteria and testing benchmarks that steer international electronic standards and renowned professional electronics credentials. Today, ETA has issued over 115,000 technical certifications covering more than 80 certification programs in a variety of electronics fields. The association consists of over 5,000 members, 625 Subject Matter Experts (SME's) serving on various Industry Advisory Committees and 1,010 Exam/Certification Administrators (CA's). (http://www.eta-i.org)