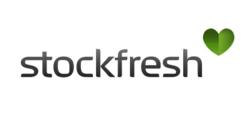 Our idea of fair play towards contributors helps us expand our collection rapidly, but it is also popular among our customers
Budapest, Hungary (PRWEB) February 13, 2013
Stockfresh, a rapidly growing popular stock photo and vector graphics marketplace used by tens of thousands of designers and small businesses all over the globe added its 2 millionth image to its library, which now includes the work of over 2600 contributors, among them some of the most sought after stock photographers such as Yuri Arcurs, Andres Rodriguez, Irene Kurhan and world renowned production houses like Monkey Business Images and Wavebreak Media.
"Contributors on Stockfresh earn 50% after each sale, well above the industry standard, which can go as low as 10% in some cases. Our idea of fair play helps us expand our collection rapidly, but it is also popular among our customers" — said Andras Pfaff, co-founder of the service.
Stockfresh sales also increased three-fold during the last year, mainly due to the growing library and hassle-free interface. The recently redesigned purchase flow and brand new Instant Checkout feature allows customers to buy and download images seamlessly, without forcing them to go through a lengthy registration procedure. Stockfresh is also going global — the website is now available in 15 languages including Brazilian Portuguese and Chinese in order to provide a great service to customers in important emerging markets as well.
"2012 has been a great year for us. We've been working harder than ever and we believe we have a solid product. The two most important aspects of a stock photo agency are its image base and the tool to find those images, so it goes without saying that these will remain our focus in 2013 as well." — added Peter Hamza, co-founder.
About Stockfresh
Stockfresh is an aspiring online marketplace of affordable, high quality royalty-free stock images. It is the third stock photography related venture by Dream Group, the Hungarian team behind the popular Stockxpert and stock.xchng (SXC) sites (acquired in 2009 and now operated by Getty Images) which attracted millions of users from all over the world.