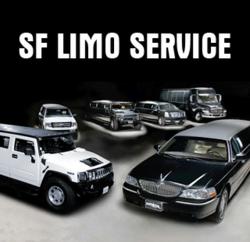 San Francisco,CA (PRWEB) February 22, 2013
The San Francisco's leading luxury transport provider, SF Limo Service, have given their high ranking website, http://www.sflimoservice.com a complete redesign just in time for spring.
The chauffeur driven limo rental company is already a dominant force in the world of online marketing with the main San Francisco Limo Service website being consistently ranked at number one by all major search engines including Google, Yahoo and Bing. Now with the launch of a completely revamped version of the already highly successful website, SF Limo Service looks set to provide better user experience.
With the largest fleet of exquisite limousines and exotic cars at their disposal, SF Limo Service has plenty of services to offer. The new site aims to showcase these highly impressive cars at their best with high definition images and videos to show off the limos in all of their beauty.
The revamped site also includes lots of new relevant articles with helpful tips and suggestions on how to get the most out of limo rentals, ideas for limo rental experiences, and advice on how to keep the expense of limo rentals low, plus much more helpful content.
The revamped SF Limo Service website is going live today! Be the first to look at the new look of SF Limo Service website and make the most from the special deals up to 40% off as an offer to celebrate the launch of the new website.