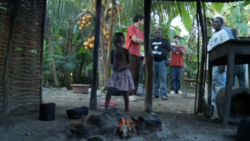 The MBA+ Challenge Video Contest captures and celebrates business students' contributions to economic and social development around the globe.
Washington, D.C. (PRWEB) February 19, 2013
The Global Business School Network's 3rd annual MBA+ Challenge Video Contest invites business students from around the globe to submit videos showing how they are making a difference in the developing world, whether through volunteer work, school projects, new enterprises or blossoming careers. For 2013 GBSN has opened the contest up to all business, management and entrepreneurship students and recent graduates (in the last 5 years), hence the "+".
The winner will receive an all-expenses paid trip to present at the GBSN Annual Conference and 10th Anniversary Celebration in Tunis, Tunisia June 10 – 12. The winning team will also be featured on the nextbillion.net blog as well as the GBSN website. The 2nd and 3rd place winners will be highlighted in GBSN's newsletter, website and Annual Conference program.
Videos should be no longer than 3 minutes and can be produced and submitted by teams or individuals. Submissions will be accepted from March 1 through 31, 2013. Online voting from April 1 - 14 will determine the top 5 finalists, who will then be submitted to a panel of judges to determine the winner. The producers of the top five videos will each get the chance to have a mentoring session via Skype with an international leader in business or international development.
The Judging Panel includes:

David Wilson, President and CEO, GMAC
David De Feranti, President, Results for Development
Gina Tessla, Director, Corporate Citizenship Initiatives, IBM
Della Bradshaw, Business Education Editor, Financial Times
Mahmoud Triki, Dean, Mediterranean School of Business
Jacqueline Stein, Tuck MBA and 2012 MBA Challenge Winning Team Member
The MBA+ Challenge Video Contest captures and celebrates business students' contributions to economic and social development around the globe.
The 2012 winner was a group from theTuck School of Business at Dartmouth. Their video was inspired by the group's participation in the $300 House Project." The group traveled to Fond des Blancs, Haiti with a team of professors and fellow students to help the poverty stricken town improve living conditions.
Watch the winning video from 2012: $300 House Project
To watch videos from all previous winners, find information on the contest or to submit an entry, visit gbsnonline.org/mbachallenge.
About the Global Business School Network
The Global Business School Network was established in 2003 on the principle that skilled management is critical to effective international development. Today GBSN is an independent nonprofit organization with a mission to build management education capacity for the developing world. Harnessing the power of an active network of over 50 leading international business schools, GBSN fosters partnerships and knowledge sharing across borders, advancing management education that delivers international best practice with local relevance. More information is available at http://www.gbsnonline.org.