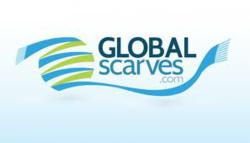 Seattle, WA (PRWEB) February 19, 2013
The Miami Ultras, one of the first customers for Global Scarves in the New Year, are without a doubt some of the most passionate individuals supporting the beautiful game in Florida. Even in the Florida heat, you'll still find the Ultras at every match with their scarves around their neck. The Ultras and Global have entered into a mutually beneficial partnership with each other starting this month. Global Scarves has become the official soccer scarf provider to the Miami Ultras, in exchange for a multitude of sponsorship deals with the group.
"I first worked with Ed and Pieter of the Ultras on their first scarf order, and they were so impressed with our quality they immediately offered us this deal, which was something we couldn't pass up on. They're definitely some of the nicest guys and some of the most passionate supporters out there", says Bill Kristian of Global Scarves.
The Miami Ultras were founded back in 2008 by a group of fans who supported the team Miami FC, but have now grown to become the ultimate supporters group of South Florida. They now support all local teams in their area, including the Fort Lauderdale Strikers, as well as the new team Miami United FC. The Ultras bigger and most important goal though, is bringing Major League Soccer back to Miami, by showing the rest of the country that there truly are some amazing supporters down in Florida.
Look for more custom soccer scarves coming to the Ultras in the coming months, including designs for their radio show, Ultras Alive, as well as a few other special scarves being made up.