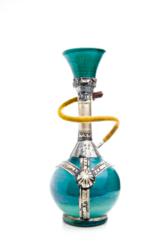 Hookahnection is building a community of hookah lovers, ideal for both beginners and experienced enthusiasts
Irvine, California (PRWEB) February 17, 2013
Hookahnection, an online leader in providing in-depth, quality information for hookah lovers, has today debuted new ways for their visitors to save money without sacrificing quality on their hookahs, tobacco, hookah shisha or hookah accessories.
Hookahnection is building a community of hookah lovers, ideal for both beginners and experienced enthusiasts. Part of their efforts includes connecting their visitors with the best companies available for hookah related products. They do this in a number of ways, including in-depth professional reviews of hookahs and hookah accessories, as well as how-to articles and videos. However, the site now offers the means for hookah smokers to find the highest quality products while saving money at the same time.
As a hookah review site, Hookahnection specializes in finding companies that offer the best accessories, equipment and hookah supplies for the best prices. Visitors to the website can access this information through Hookahnection's Coupon section. Here, they'll find dramatic savings through coupons and special deals on hookahs, hookah tobacco, hookah shisha and other accessories.
A simple click on the coupon takes a visitor to the specific deal, but Hookahnection also provides their loyal fans with the means to spread the word about those deals to their own friends via social media. Visitors can share the coupons and savings via Facebook, G+, Twitter, LinkedIn or even submit them to StumbleUpon with a single mouse click on the appropriate button below the coupon in question.
By combining the most accurate reviews and information in the industry with the ability to save a significant amount of money on necessary hookah accessories, equipment and supplies, Hookahnection once more shows why this is the premier site for hookah lovers.
To find out more about Hookahnection, read reviews of hookahs or hookah accessories or start saving money on accessories and supplies, visit http://www.Hookahnection.com.
About Hookahnection: Hookahnection was founded to provide the growing number of smokers and enthusiasts with access to high-quality hookah reviews, as well as information on hookah accessories, lounge and bar reviews and more. The site is a one-stop provider of all things hookah related, and is dedicated to building a real community within this niche by bringing together a team of professional reviewers.