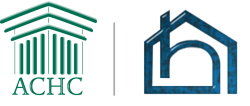 Raleigh, NC (PRWEB) February 20, 2013
The Accreditation Commission for Health Care, Inc. (ACHC) and the Michigan Home Health Association (MHHA) are pleased to announce their partnership agreement which will offer members of MHHA discounts on ACHC accreditation and other products. Additionally, MHHA members will have access to potential member-only educational opportunities, clinical guidance from ACHC experts and access to ACHC resources.
"ACHC is a valuable partner to our association and this new agreement is another example of how ACHC accreditation and membership in MHHA help Michigan home care agencies save money and position their business for success," stated Barry Cargill, MHHA Executive Director.
Established in 1981, the Michigan Home Health Association (MHHA) is the state trade association for providers of home care, providing a unified voice for all components of in-home health and personal care. The association promotes high standards of patient care in the delivery of services and advocates for the role of home care services within the total health care system. Its membership consists of over 350 home health certified, private duty, hospice, home medical equipment and pharmacy/infusion agencies.
ACHC Business Development Manager Matt Hughes added, "MHHA is one of the great state associations in our industry and they serve a diverse group of providers. Together, our partnership will increase the value and benefits members of the association will receive and we look forward to working with MHHA to positively influence home care in the state of Michigan."
For more information on ACHC's partnership agreement with membership organizations, contact Matt Hughes, Business Development Manager, at mhughes(at)achc(dot)org.
ACHC is a not-for-profit organization that has stood as a symbol of quality and excellence since 1986. They are ISO 9001:2008 certified and have CMS Deeming Authority for Home Health, Hospice and DMEPOS. ACHC is the provider's choice for accreditation because of personal Accreditation Advisors, relevant and realistic standards, competitive pricing and a friendly, consultative approach to accreditation. Accreditation by ACHC reflects an organization's dedication and commitment to meeting standards that facilitate a higher level of performance and patient care.
For more information on ACHC's accreditation programs, or to download free accreditation standards, please visit http://www.ACHC.org or contact them at customerservice(at)achc(dot)org or 855-937-2242.