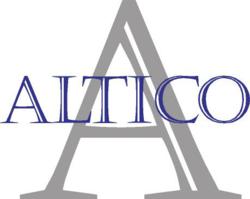 The whole purpose of this is to increase the number of deals we close that we can directly relate back to marketing.
Marlborough, MA (PRWEB) February 19, 2013
Altico Advisors (http://www.AlticoAdvisors.com) –a Microsoft Gold Partner specializing in Microsoft Dynamics GP, Microsoft Dynamics CRM, Business Intelligence, and Integration Services – is pleased to announce their recent spots in the CRN and the Redmond Channel Partner magazines.
The CRN magazine is the top news source for solution providers and the IT channel, providing up-to-date technology news, IT vendor and product reviews and channel partner resources. Launched in 1982, CRN annually identifies 250 Net-Gen VARs. Of these 250, seven Next-Gen VARs were featured in an article "$1M Can Go A Long Way, If Used Right" by Alicia Steing. The article presented the seven Next-Gen VARs with a hypothetical situation of receiving $1 million dollars to invest in their company. Mike Kean, Founder and President of Altico Advisors, was highlighted for saying he would "invest in hiring more people from the consulting delivery and sales side to get to capacity quicker and faster". In the same fashion as Mike, some VARs chose to invest in people and others infrastructure; making each dollar count.
Another spot in the Redmond Channel Partner magazine, a source that provides Microsoft partners with advice on how to expand their businesses and develop fruitful partnerships, highlighted Altico's use of blogging and Social Media. The Redmond Channel Partner Magazine contends with a unique set of technical, business and political issues and is the only publication of its kind. In an article entitled "Social Media Fuels Dynamics Partner's Blog Success" by Barb Levisay, Owner of Marketing for Partners, Levisay brings attention to the importance of social media and daily blogging for Microsoft partners. Altico Advisors' Marketing Director, Marcia Doron, practices were exemplified throughout the article.
Content Curation
Drawing prospects to your Web site through useful content is the most crucial and challenging practice for a blogger. About a year ago Doron was asked to start blogging daily on the Altico Blog. By blogging on a daily basis, new valuable, filtered content is created that will attract prospects. By setting up a system, such as Doron's blocked off Wednesday's to collect content, blogging through content curation becomes a lot easier. Other systems Doron implements include providing articles written by Altico consultants and writing Microsoft Dynamics CRM and Microsoft Dynamics GP first hand user posts. By using a variety of content, it makes your blog more versatile and credible.
Social Media Aggregator
Finding content is only one step to making your blog top notch. By sharing your blog posts through various social media outlets more prospects are reached. Now this seems like a lot of work. However, Doron uses a social media aggregator called Butterfly Publisher. This allows Doron to send out a blog post to multiple social media outlets such as LinkedIn and Twitter in just a matter of minutes. Another advantage to using Butterfly Publisher is the ability to send out a weekly newsletter containing the past seven days blog posts. Doron uses this resource to reach out to Altico prospects.
Results
By following these practices for a year, Doron has witnessed the average monthly site hits increase from 1,200 to 3,801; blogging making up 46.3 percent of the current hits. The more hits a site receives, the more prospects are generated. "The whole purpose of this is to increase the number of deals we close that we can directly relate back to marketing" Doron states on recent increase of Altico Web site hits. In 2012, nineteen of Altico's 46 customers originated via the Altico Web site.
Tips from Doron
When it comes to blogging Doron's best practices include: the use of clever titles, interesting graphics, and links to other pages. Adapting to today's marketing tactics can be daunting to some but Doron welcomes the change. By frequently blogging, finding relevant material and making blogging a top priority, Doron believes anyone can achieve social media success.
About Altico Advisors
Headquartered in Massachusetts, Altico Advisors implements and supports business, financial, and customer management software solutions for mid-market enterprises, primarily throughout New England. Altico is a Microsoft Gold Partner specializing in Microsoft Dynamics GP (Great Plains), CRM, and Business Intelligence (BI) systems for manufacturing, distribution, software development and service companies. In addition, Altico provides a wide variety of consulting and advisory services, such as outsourced financial services, business and IT strategy alignment, software selection, and business analytics. http://www.AlticoAdvisors.com