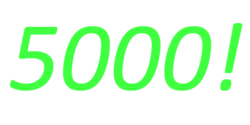 We are absolutely thrilled to be helping over 5,000 small businesses generate more online marketing results on their own
Durham, NC (PRWEB) February 20, 2013
BoostSuite announced today that the company has reached an important milestone - 5,000 users. This announcement comes only six months after launching their do-it-yourself web marketing software tool to the public. The BoostSuite product gives small business owners a simple roadmap for improving their online marketing results. Typical users see improvements of 375% or more in just a few weeks.
"We are absolutely thrilled to be helping over 5,000 small businesses generate more online marketing results on their own" said Aaron Houghton, co-founder and CEO at BoostSuite. Houghton added that "Globally there are over eighteen million small businesses who each have annual marketing budgets of $3,000 or less. We are proud that our low-cost web marketing software is already empowering so many of these passionate entrepreneurs."
BoostSuite was featured by Inc. Magazine in January as the first of three easy SEO tools for improving your website. BoostSuite was the only tool mentioned that starts free - making it that much more attractive to boot-strapping upstarts.
After being awarded a grant for innovation from NC IDEA in mid 2012, BoostSuite created the Website Report Card, a feature that grades the optimization level of any website on the Internet and produces a simple plan for improving the areas where the site scores poorly. Business owners can get their website grades for free at http://www.boostsuite.com.
"We believe that all businesses - not just big corporations - should be able to afford and use web marketing optimization tools" said Daniel Smith, co-founder and CMO at BoostSuite. "I'd like to personally thank each of our 5,000+ users for their support and feedback. We've learned a lot and are working hard to make BoostSuite the easiest and most effective web marketing optimization tool available."
So who is the 5,000th BoostSuite user?
BoostSuite's 5,000th user is Manuel Martinez of Charleston Dog House, a doggy daycare and overnight kennel in North Charleston, South Carolina.
When asked why he uses BoostSuite, Manuel said, "To improve my website's SEO and organic ranking on Google!" Manual added that "The BoostSuite Suggestion Stream made it very easy to know what changes needed to be made. My current website grade is an F but I plan on making the necessary changes to get an A! With BoostSuite I hope to generate more business online."
Be sure to check out Charleston Dog House if you live in the Charleston area and need someone to take care of your pup!
About BoostSuite.com
Small business owners use BoostSuite to generate more website traffic and earn new sales leads and customers by doing web marketing on their own. BoostSuite grades each user's website and produces a simple plan for improving the areas where it scores poorly. BoostSuite then continuously analyzes each user's online marketing data and updates the plan when it finds new opportunities for improvement.
BoostSuite starts free and successful businesses choose from paid plans starting at only $19/month.