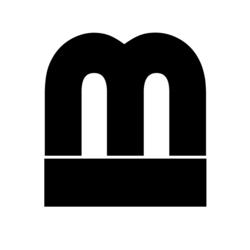 Bradenton, FL (PRWEB) February 19, 2013
IMG Academy has teamed with leading human performance technology firm, Motus Global, to empower the 42 participants in the the 2013 NFL Combine Training Program with the knowledge to increase their durability and performance over the course of their careers. In order to help prevent injuries, Motus has been providing motion analysis testing for IMG Academy, testing the mobility and stability of every major joint in the athletes' bodies, and providing valuable insight into potential threats that could lead to an injury.
"We aid the athletes by identifying abnormal movement patterns and providing this crucial information to the strength and conditioning, physical therapy and athletic training staff," said Dave Fortenbaugh, PhD., Executive Vice President Biomechanics Research and Development, Motus. "We have tested all the NFL Combine Training athletes and given their respective information to the coaches, who in turn address any potential threats by altering the athletes' programming."
The IMG Academy staff has found this data extremely helpful. Discussing the analysis delivered by Motus, IMG Academy's Director of Speed and Movement Loren Seagrave said, "The statistics, both pre-testing and post-season, received from Motus have been helpful to us. We have successfully been able to design exercises, as per the graphical, bio-mechanical and statistical data provided to us, in order to enhance player fitness and performance."
Seagrave continued: "When you talk of prevention of injuries, for football, Motus is still in a process of developing the necessary database, which can be looked at as our long-term goal, but for the various football athletes here, who are preparing for the Combine, we have utilized Motus' data in reference to stiffness, movements and symmetry to design specific exercises."
As underlined by coach Seagrave, the long-term goal is to form a database and computer software that can predict future injuries, and then recommend various exercises to correct any deficiencies. Relative to the evolution of Motus' products and services, Fortenbaugh pointed out, "Injury prevention and performance enhancement are at the forefront of our service. They go hand-in-hand. We see how these athletes move in 3-D space. We see the deficiency in the movements of these athletes, provide the IMG Academy staff with the relevant information and let them make the necessary adjustments to increase each athlete's athletic performance, while at the same time reducing the risk of injury."
With their expertise in biomechanics and motion-capture analysis, Motus has provided the IMG Academy staff with a cutting-edge resource, delivering valuable data to help increase athletic performance and decrease the risk of injury. Each NFL Combine trainees' Motus report, in conjunction with the specialized exercise regimens that have been programmed into each athlete's daily curriculum by the IMG Academy staff, will continue to be a vital component of the IMG Academy NFL Combine Training Program.
About Motus Global:
Motus Global is a leading sports science technology firm specializing in human performance analysis software development, interactive movement technology, and comprehensive data management systems, for the athletic community. Headquartered in New York, Motus operates its flagship biomechanics research and development lab at IMG Academy in Bradenton, FL.
The company participates in the Microsoft Kinect for Windows Testing & Adoption Program, and maintains strong research and development relationships with, The American Sports Medicine Institute, and Motion Analysis Corporation.
For more information about motus, please visit: http://www.motusglobal.com
About IMG Academy:
IMG Academy is the world's leading integrated academic and athletic training establishment. For more than 30 years, IMG Academy has helped countless youth, adult, collegiate and professional athletes realize their full potential in life and in sport.
Today, the Bradenton, Fla.-based campus attracts 30,000 athletes from nearly 100 countries annually. IMG Academy offers youth camp and academy programs in a variety of sports, as well as athletic and personal areas of development. Additionally, IMG Academy offers training programs for professional athletes, teams and leagues from around the world.
IMG Academy is housed within the IMG Performance division of IMG Worldwide.
Contact: Johnny Esfeller, IMG Academy, john.esfeller(at)imgworld(dot)com, 941-752-2461