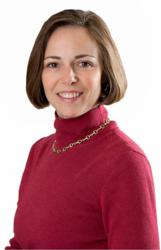 "My job is to protect your investment and help prevent costly mistakes."
Chicago, IL (PRWEB) February 20, 2013
Maura Braun, founder of MyDesignerOnline.com is offering a new choice to clients who want to develop their own design, but also want to save time and avoid costly mistakes. Interior design coaching is a fairly new concept, which began in Europe and is now spreading to the United States. Design coaching considers a client's overall preferences and lifestyle, and includes suggestions in the areas of function, style definition, color palette, furniture, accessories and textiles.
Design coaching is an updated approach to traditional full-service design services and fits with the way many of today's consumers wish to work with a professional designer.
The advent of the Internet has given consumers access to the specialty products, custom furniture and accessories once reserved for the design professional. However, pulling together a complex renovation project can be overwhelming. While many clients still prefer the services of a full-service interior designer to help them achieve the overall results they are looking for, others get a feeling of satisfaction when they can say, "I did it myself." Ms. Braun's online design service offers both of those choices to her clients. However, the new model being offered falls in the middle, offering advice and direction, which can keep a client on track so that the project is as successful, efficient and cost effective as possible.
Design coaching can help clients narrow down the choices, helping them to understand how to pull a room together that will convey the look, feel and mood they desire.
Clients, who prefer to develop their own interior designs, but also want to save time, avoid costly mistakes and create unique space will appreciate the input of a professional designer, able to tailor her suggestions to a client's individual need, level of expertise and knowledge of product sources.
Design Coaching begins at the very beginning of the planning stage and continues weekly throughout the course of the project, as elected by the client. According to Ms. Braun, "My job is to protect your investment and help prevent costly mistakes." However, a common client response is: "I would never have thought of that."