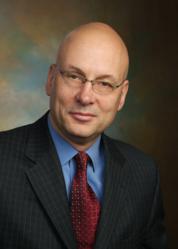 Newark, NJ (PRWEB) February 20, 2013
New Jersey employers will not "like" a so-called Facebook bill that's pending in the New Jersey Legislature, according to Joseph P. Paranac Jr., a shareholder in national law firm LeClairRyan's Newark office.
"The bill, which will likely pass, illustrates the trend towards limiting employers' use of social media for hiring and firing decisions," explains Paranac, who focuses on labor and employment law. In its current form, the bill (A-2878) would prohibit employers from requiring a current or prospective employee to provide or disclose any user name or password, or in any way provide the employer access to a personal account or service through an electronic communications device.
It would also stop employers from even asking if a current or prospective employee has an account or profile on a social networking website, he adds, noting that the bill has passed the state Senate, and it is now in 'concurrence' in the Assembly, which is considering it for a second time to align the proposed legislation with certain Senate Amendments.
"Governor Christie is likely to sign the bill into law, but the restrictions would represent one more roadblock for employers that have legitimate questions," according to Paranac. "I can understand a prohibition against employees or prospective employees having to divulge their username or password, but I believe the bill goes overboard by preventing employers from even asking if an individual has a social account or profile, especially if the person in question is applying for or has a job that involves social media responsibilities."
In fact, existing laws already provide reasonable safeguards for employees' social media accounts, he argues.
"A 2009 U.S. District Court District of New Jersey case, Brian Pietrylo and Doreen Marino v. Hillstone Restaurant Group D/B/A Houston's, referenced and reinforced federal and New Jersey laws that prohibit employers from pressuring workers for access to their social media accounts," Paranac explains. "So the pending legislation is redundant, although it also expands the range of prohibited employer activity."
The good news is that the bill would not prevent employers from simply doing their own online search.
"Employers can still do their own Facebook or other search to see if a prospective or current employee has a social media site," Paranac says. "And if the account is not password protected, the employer will likely still be able to access it without running afoul of the law."
If the bill is signed into law however, he suggests that any company with an employment policy that addresses social media activity should consider working with its legal advisers to review its rules. "Also, if you don't have a social media hiring policy in place, you might consider speaking with your legal advisers before structuring and implementing one," Paranac counsels. "The National Labor Relations Board and now state legislatures appear to be stepping up their efforts to restrict employers' investigation of employees' social media use, so this is likely to become an even greater area of concern for companies."
About LeClairRyan
LeClairRyan provides business counsel and client representation in corporate law and litigation. With offices in California, Connecticut, Massachusetts, Michigan, New Jersey, New York, Pennsylvania, Virginia and Washington, D.C., the firm has approximately 350 attorneys representing a wide variety of clients throughout the nation. For more information about LeClairRyan, visit http://www.leclairryan.com.
#####
Press Contacts: At Parness & Associates Public Relations, Marty Gitlin (631) 765-8519, mgitlin(at)parnesspr(dot)com or Bill Parness, (732) 290-0121, bparness(at)parnesspr(dot)com