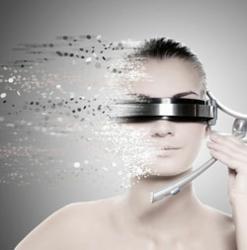 IFM makes a website look nice on any Internet device!
Markham Ontario Canada (PRWEB) February 25, 2013
Len Doren, IFM's creative director says, "We have offered website design in Markham and the GTA for more than 12 years. Our motto today is the same as it was back then – offer the best online products, services and support at a reasonable price. These days though, when it comes to planning and creating an online presence for any business, it's not so much about how to make a website better, but more importantly, to know who is viewing your website, and what type of device is being used to view that website."
IFM Web Services and their clients in the Markham area are aware that an increasing number of internet-enabled devices are hitting the store shelves and being used by business and the general public more than ever before. And many of those devices are using newer, superior viewing screens than ever before. IFM recognizes that it's vitally important for website owners to understand the benefits of transitioning from a "fixed-size" website design to a new, more flexible design standard called "Responsive Design."
Designing for the web used to be fairly straight forward – design a site that would fit the dimensions of the most common monitor on the market, and all is good. Well, designing interfaces and internal web pages became more complicated when new and improved computer graphics cards hit the market and offered more resolution settings. Widescreen monitors and bigger versions of desktop monitors added to the design conundrum making the business website design process even more complicated.
Today, IFM advocates using "Responsive Design" for any and all new company websites. Responsive design attributes include allowing web pages and their content/imagery to "resize" based on whether the user is using a desktop computer, laptop computer, a tablet device or even a smart phone.
"There is nothing more frustrating than trying to use a "smart phone" to navigate an older-style website design, never mind trying to read the text from one of those web pages on a small screen," offers Len. "Responsive design is something all businesses should consider when it comes time to redevelop the company site."
In essence, responsive design utilizes a flexible grid-based layout that conforms to a given display device whether the screen is 24 inches wide or just 4 inches wide! Responsive design makes viewing a website on any type of internet-enabled device, a better user experience.
IFM Web Services offers Social Media Optimizing, Search Engine Optimization and Web Design services and is located in the Toronto area (GTA). IFM has helped business achieve an effective online presence. IFM has helped clients as far away as Bermuda and Mexico. For more on SEO Web Design for businesses, visit IFM at http://www.ifm.ca