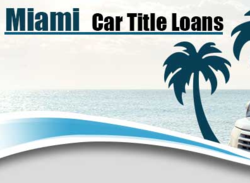 Miami, FL (PRWEB) February 22, 2013
A report recently released by the Federal Deposit Insurance Corporation (FDIC) named the 2011 National Survey of Unbanked and Underbanked Households was released in December of 2012. The report examines the relationship between lower-income Americans and banks. According to the report's findings 8.2% of Americans are living without a bank account. The same report concluded that 20% of Americans are under-banked. This means that they have traditional bank accounts, but they rely heavily on alternative financial services (AFS).
Also, according to the report 48% of the banks surveyed require consumers to have a minimum of $100 to open an account with them. For low-income consumers this initial fee may be too much of a burden for them. In an article written for The Shriver Brief, Karen Harris highlights the issues banks consider risky according to the FDIC study "Overall the survey shows that banks have affordable checking and savings product yet they appear to be avoiding marketing these products to underserved populations. The question is why? The answer lies in misperceptions held by banks. In the survey, banks reported that they believed obstacles for offering financial products and services to the underserved were fraud (32%), underwriting (28%), and profitability (24%),"
With banks being hesitant or unwilling to market their services to lower-income consumers alternative financial services are more important than ever. Our company Miami Car Title Loans offers Miami-area residents low interest rate car title loans. It is our company's mission to assist borrowers regardless of their financial situation or their past credit history. This is why we offer affordable interest rates and flexible payment terms on all of our loans. Miami Car Title Loans lends to borrowers who have been turned down by traditional lenders or denied proper service by a bank they will be able to get the assistance they need.