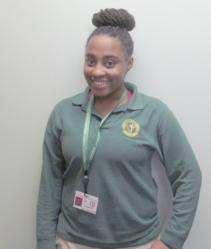 I was concerned about how I would afford college.
Boston, MA (PRWEB) February 22, 2013
Cathedral High School congratulates Laura Kay Demezieux for her prestigious scholarship from Regis College. Demezieux was awarded The Regis College Presidential Catholic Scholarship. The award is a four year full-tuition scholarship for residential students. Graduating seniors from selected parochial high schools in the Archdiocese of Boston and selected geographic areas parochial high schools within Connecticut, Florida, Maine, New Hampshire, Puerto Rico, Rhode Island, and Vermont are eligible for this scholarship. Recipients are chosen for academic achievement, leadership ability, and dedication to community service.
Laura credits Director of Guidance, Ms. Nancy Lane '69, with introducing her to Regis and the financial opportunities the school offered. After a school trip to Regis, Demezieux really liked the campus and programs. Ms. Lane nominated Laura for this scholarship and she is one of twenty-six recipients of the full-tuition award. As she began the college application process, Demezieux was concerned about, "how she was going to afford college." Thanks to this scholarship she now has an answer.
Ms. Lane and Demezieux will attend a special reception honoring the recipients of Regis College's prestigious Presidential Catholic Scholarship on Wednesday, March 6, 2013. Regis President Antoinette M. Hays, PhD, RN and His Eminence Cardinal Sean P. O'Malley, OFM, Cap., will be at the reception along with Regis faculty, staff, and current students.