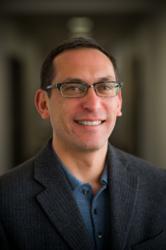 Creating vibrant organizations and communities is a collaborative effort where everyone is engaged in the work.
Madison, Wis. (PRWEB) February 25, 2013
Because today's persistent and complex issues of climate change, social inequality and economic health will require a new type of leader to address and resolve them, the University of Wisconsin-Extension has created a new resource to help shape future leaders. The Center for Inclusive and Engaged Leadership will offer tools for social innovation, community engagement, diversity and inclusion, and social entrepreneurship. These will help to build the foundational skills needed to make leaders more effective at bringing together diverse partners for lasting change.
The Center will focus its mission on leadership seminars ranging from a foundations certificate, individual workshops and idea exchange webinars, to access to a network of experienced practitioners. Stephan Gilchrist, Ed.D., directs the Center, which is based in Madison, Wis. Gilchrist has worked in sustainable forestry, international business and civic engagement, and is the former director of institutional diversity at Wells College and assistant vice chancellor and chief diversity officer for the University of Wisconsin Colleges and University of Wisconsin-Extension.
"Creating vibrant organizations and communities is a collaborative effort where everyone is engaged in the work," said Gilchrist. "Not only is it fundamental for transformation and renewal of our organizations and communities, it is the bedrock of a thriving democracy."
According to Gilchrist, to achieve inclusivity all individuals must view themselves as leaders because the ability for all individuals to listen, self-reflect, and work together is fundamental to creating healthy and sustainable organizations and communities.
On April 25, the Center will hold its first leadership seminar, "Emotional Intelligence and Diversity Workshop." The agenda offers participants the chance to build the skills they need to create and sustain inclusive working and learning environments at their universities, corporations or nonprofit institutions. This two-day event takes place at the Pyle Center in Madison, Wis. For more information about the Center's mission or for registration information, please visit inclusiveleadership.wisconsin.edu.