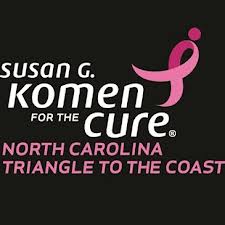 those inspirational survivors at the Komen Race for the Cure events give me the motivation and strength to continue
Wilmington, N.C. (PRWEB) February 21, 2013
When the Inaugural Wilmington Race for the Cure® is run on March 2nd, thousands in southeastern North Carolina will be participating in the effort against breast cancer for the first time. For Mark Goldstein of Randolph, New Jersey, the location will be new but the Race is a regular occurrence. The 79 year old will be running his 224th Race for the Cure event in Wilmington to support of breast cancer awareness.
"I plan my days, months, and years around the opportunity to run in as many Races as I can," Goldstein said.
Goldstein was diagnosed with breast cancer at the age of 55 and started participating in Races in 1992. In 2005, he was awarded the Suzy Komen Award at the National Distance Running Hall of Fame Induction Ceremony.
The National Race for the Cure Series is one of the Susan G. Komen for the Cure's major fundraising events of the year; allowing an investment of more than $2.2 billion since its inception in 1982, this includes more than $750 million to breast cancer research. The event is a place to honor those lost to breast cancer, celebrate survivorship, and raise awareness of the life threatening disease.
The Inaugural Wilmington Race is hosted by the Susan G. Komen for the Cure North Carolina Triangle to the Coast Affiliate. The Affiliate's 2012 expansion added nine counties in southeastern North Carolina to their existing twenty county service area. Expansion will offer breast health services at a level the region did not have before. Click here to register for the Race
As the largest nonprofit funder of breast cancer research outside the U.S. government, the organization's vision is a world without breast cancer. Each Race helps to fulfill that vision, a vision that keeps bringing people like Mark Goldstein to the start line.
"God, family, the Komen Foundation, and those inspirational survivors at the Komen Race for the Cure events give me the motivation and strength to continue," Goldstein said.
###
Contact:
Brad Young
Marketing & Communications Manager
Susan G. Komen for the Cure North Carolina Triangle to the Coast Affiliate
133 Fayetteville St., Suite 300 | Raleigh, NC 27601
p: 919.493.CURE (2873) | local toll free: 866.971.CURE (2873) | f: 919.361.8049
http://www.komennctc.org
Susan G. Komen North Carolina Triangle to the Coast Affiliate serves 29 counties in central and eastern North Carolina; holding two annual Race for the Cure events in Raleigh and Wilmington. Seventy-five percent of the net proceeds generated by the Affiliate stay in the service area. In 2012, $1.1 million was distributed to 19 service agencies to provide a continuum of breast health services to underinsured and uninsured women in our service area. The remaining twenty-five percent funds national breast cancer research; the Affiliate contributed $400,000 in 2012. That same year, $2.4 was returned to the area in the form of research grants at Duke and the University of North Carolina.
Robert B Butler, Advertising, Marketing, Public Relations
http://www.ncPressRelease.com