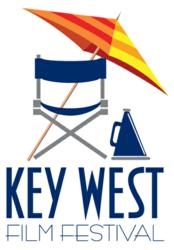 Key West, FL (PRWEB) February 22, 2013
Dates for the 2nd Annual Key West Film Festival (KWFF) were announced today and are set for November 13-17, 2013. Based on the tremendous success of the festival's inaugural edition with over 30 films and thousands of attendees, organizers have elected to add an additional day of events and programming. KWFF 2013 will span a total of four days and nights.
Screenings will be held at the Tropic Cinema and the San Carlos Institute Theater, and Programming Director Michael Tuckman will once again lead the film selection process.
Travis Fine, Director of 2012's Audience Choice Award-winning film ANY DAY NOW starring Alan Cumming, praised his KWFF 2012 experience, "ANY DAY NOW played at a number of prestigious film festivals, and Key West was absolutely one of the highlights of our festival run. In their first year, the team at Key West had exceptionally good programming, well organized screenings, wonderful venues, and some great parties. All of that coupled with a stunningly nice location (where you can wear shorts in December!) will no doubt quickly make Key West a premier festival destination for filmmakers. I truly look forward to bringing all my future films to Key West."
Chris Bergoch, co-writer of Sean Baker's STARLET starring Dree Hemingway, had similar praise to offer, "I cannot stop smiling from my experience at the Key West Film Festival! Throughout 2012, we had the pleasure of showing STARLET at numerous festivals around the globe, and it was truly an honor to close out the year (and our domestic run) at the inaugural Key West Film Festival. I look forward to many, many more!"
"I could not be more proud of how the inaugural Key West Film Festival turned out. We had such great support from Key West, and I received so many positive comments on the program that I'm energized to lead the effort to raise the bar in 2013", said festival Chairman Brooke Christian. "We've got a few new things in store, and with an extra day in the program, I think people will be very pleased with what's on tap for this year."
Film submissions for KWFF 2013 will be accepted later this year. Ticketing information and event details will be posted at http://www.keywestfilmfestival.com as well as on KWFF's Facebook and Twitter feeds when available.
ABOUT KEY WEST FILM FESTIVAL
The Key West Film Festival (KWFF) is a non-profit organization whose mission is to showcase films that exhibit excellence in storytelling and capture the essence of what Key West is all about: Creativity, Diversity, Sustainability, and Beauty. The 2nd annual KWFF will be held November 13-17, 2013.