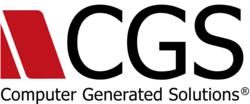 The event will also offer a great opportunity to further demonstrate the commitment we have to delivering comprehensive contact center solutions for companies throughout Europe and across the globe
New York, NY (PRWEB) February 21, 2013
Computer Generated Solutions (CGS), a leading global provider of technology solutions and services, announced today that they will be participating in CCW 2013 taking place February 25-28 at the Estrel Convention Center in Berlin, Germany.
CCW is the largest international congress and exhibition in Europe, encompassing customer service, communications, and contact center. The event will provide networking opportunities, feature discussions on current industry trends, and feature demonstrations on a range of products and services. CCW saw over 7,700 visitors attend in 2012, including more than 250 exhibitors from 15 different countries.
Located at Booth #3A18 in "Newcomer Boulevard," CGS will be presenting their extensive range of contact center services that include Customer Care, Customer Retention & Recovery, IT Help Desk, Enterprise IT Support, BPO, and Channel Development – all delivered in 18 languages through a variety of channels.
"To be a part of what is widely considered the largest and most dynamic call center event in all of Europe is very exciting," said Tom Christenson, President of Contact Center Solutions at CGS. "The dynamic keynote speakers and networking sessions at CCW will provide invaluable takeaways for attendees. The event will also offer a great opportunity to further demonstrate the commitment we have to delivering comprehensive contact center solutions for companies throughout Europe and across the globe."
CCW 2013 will feature best practice solutions from more than 50 speakers. The event will also include simultaneous English translation for participants and live demonstrations that will compare the solutions of leading providers side-by-side.
As a recognized leader in the contact center industry, CGS has been delivering a comprehensive range of inbound and outbound contact center solutions for over 30 years, designed to meet the challenges facing today's large enterprise and midmarket companies.
About CGS
For almost 30 years, CGS has enabled global enterprises, regional companies and government agencies to drive breakthrough performance through technology and services. Headquartered in New York City, CGS employs more than 5,000 professionals across North America, Latin America, Europe and Asia. With global delivery capabilities, expertise across leading platforms and deep experience in multiple industries, CGS has become the IT partner of choice for thousands of organizations worldwide. CGS delivers a wide array of proprietary and third-party business applications, technology, business services and business process outsourcing solutions, including customer care, technical support and corporate learning and training. For more information please visit http://www.cgsinc.com and follow us on Twitter at http://www.twitter.com/cgsinc as well as Facebook at http://www.facebook.com/ComputerGeneratedSolutions.