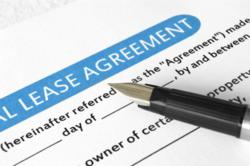 My dog chewed up the rent money!
Tampa, Florida (PRWEB) February 26, 2013
The first rule in inspections is to avoid the need for inspections in the first place.
"We put a lot of time into checking out a tenant and making sure they are the right fit for the job," Matt says. "By "job," we mean the job of an onsite Tampa property manager, which is essentially what a tenant is."
Fonk advises Tampa landlords to looks into the backgrounds of potential tenants to ensure they will act like an on-site manager, taking care of the property, making sure it's maintained and paying the rent on time.
"We expect a tenant to keep the property looking good, and this includes basic maintenance to keeping up the outside and making sure it looks improved and pretty at all times."
This approach pays off in the long term, according to Matt, who has had tenants paint the exterior of their house and even put down new sod in the yard.
"We believe that if you put the right person in your home, you will never need to inspect it."
Not every tenant, however, will take this approach, so Cavalier Estates recommends a first-hand look to make sure the rental home is presenting well. While most tenants like to be left alone, a simple drive by the property will give an idea of how the home is being maintained.
Rent coming in late consistently or trash accumulating in front of the home may be warning signs that a more thorough inspection is warranted. Be specific with your tenant if you want an inspection of the home.
"Tell your tenant that you're going to come out once every two weeks for the next month," says Fonk who specializes in the Tampa area rental property market. "After that, start your Tampa property inspections once every four weeks, and then every six or eight weeks until you are satisfied that everything looks good.
If you find the tenant is changing the air conditioning filters and the smoke alarms, leave them alone. You wouldn't want your mortgage company to be bothering you all the time, so don't bother your tenants. In the long run, it will pay off, Fonk says.
Expert property managers like Cavalier Estates will also use a handyman or a pest control person to perform an ad-hoc inspection while they are working in a home.
"We usually ask for videos or pictures," Fonk says. "If we send someone out to do a repair, we ask that person to take a look around the Tampa rental. We ask him to check with the tenants and see if anything else needs to be done. Then, the repair person reports back to us or to the rental property owner and we have an idea of how the house looks inside."
For more information about inspecting a rental homes, proactive tenant evaluations or any questions about the Tampa area rental market, contact Cavalier Estates online or call 813-200-8774.