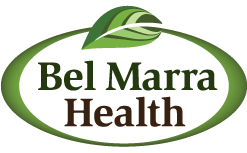 The research, published in "The Lancet" is the first studies to show a "cause and effect" association between specific inflammatory markers and the risk of heart disease.
Toronto, ON (PRWEB) February 23, 2013
Bel Marra Health, who offers high-quality, specially formulated vitamins and nutritional supplements, is reporting on a new medical study that explains how inflammation is now linked to many chronic diseases including heart disease.
As Bel Marra Health reports in its article (http://www.belmarrahealth.com/pain-management/is-inflammation-the-cause-of-all-disease/) it used to be that inflammation was a physical response associated with a cut or joint pain. Close to 50 million people in the United States have had problems with their joint health and in many cases have experienced the discomfort of inflammation. Now there seems to be more evidence to suggest that inflammation is the cause of most chronic diseases.
Two recent studies focusing on inflammation receiving world-wide attention seem to suggest that inflammation inside the artery walls are the key to why people with normal cholesterol levels suffer heart attacks and stroke, while some people with very high cholesterol never develop these problems. The research, published in "The Lancet" is the first studies to show a "cause and effect" association between specific inflammatory markers and the risk of heart disease.
As the Bel Marra Health article reads, during the research phase, over 130,000 people were examined. Those with a gene variant linked to lower than normal number of inflammatory marker were much less likely to develop heart disease, despite the fact that they had the same rates of smoking, diabetes, and high cholesterol as people without factor.
The researchers believe their findings suggest medications used to treat conditions such as rheumatoid arthritis could potentially be used against heart disease.
News of these latest studies comes on the heels of countless studies that support the theory that inflammation is at the root of cancer as well. In some cases the association is obvious. For example, colon cancer or bowel cancer has always been linked to inflammation but in recent years research has shown that many different types of cancer involve inflammation. Studies indicate that while some cancers may develop for other reasons, they are able to spread due to the presence of inflammation. There is also research that suggests chronic inflammation associated with infections could possibly lead to situations that create lesions and tumors to develop.
Although there is a common link between inflammation and everything from joint health to heart disease, cancer, and Alzheimer's disease, much more research is being conducted to determine if inflammation is in fact the cause of all diseases or perhaps the result of some conditions.
(SOURCE: "The Lancet" The interleukin-6 receptor as a target for prevention of coronary heart disease: a mendelian randomisation analysis. Dec 2012)
Bel Marra Health is the maker of "Joint Rescue Formula" a high-quality nutritional supplement designed for joint health in formulations designed to address this specific health concern. All ingredients are backed with scientific evidence. Every product is tested for safety, quality, and purity at every stage of the manufacturing process. Furthermore, Bel Marra Health products are produced only in Health Canada approved facilities, going that extra mile to ensure our health conscious customers are getting top quality products. For more information on Bel Marra Health visit http://www.belmarrahealth.com or call 1-866-531-0466.