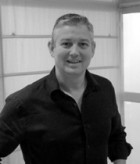 Ibiza, Spain (PRWEB) February 22, 2013
Carlos Noguera Wilson, a prominent real estate agent in the Ibiza market, has joined the prestigious Haute Living Real Estate Network. This exclusive circle of leading real estate agents is invited to bring opulent estates and luxury properties to Haute Living readers. Haute Living Magazine will feature Carlos as an exclusive Haute Living Real Estate professional.
About Haute Living Real Estate Network
Haute Living Real Estate Network specializes in selecting top real estate professionals, creating the most prominent directory for exclusive listings. The network website is an online destination for all things real estate-related and features daily blog posts providing up-to-date news on affluent markets and real estate developments. Access all of this information and more by visiting http://www.hauteresidence.com
About Carlos Noguera Wilson
As the lead broker and director of Meridiana Real Estate, Carlos Noguera's professional standards, enthusiasm and dedication to service prevail at Meridiana Real Estate. Following education in Madrid, Massachusetts and, California where he obtained a graduate degree in International Finance, Carlos returned to his homeland of Ibiza and founded Meridiana Real Estate.
His expertise in the luxury property market, backed with strong ethical standards, and profound knowledge of real estate, as well as of Ibiza and its neighboring island of Formentera, is valued by clients, including an extensive global network of associates within the financial and property sectors. Carlos is always keen to share his knowledge of the islands, his professional experience and Meridiana's extensive resources with clients, while getting to know and understand their views and aspirations, whether they may entail making a secure investment in an island vacation home or melding with any one of the varied lifestyles of these islands' international year-round residential population. His outgoing, positive outlook and reliability have also afforded Carlos esteem in the Ibiza community in which he enjoys an active role.
With an unquestioned reputation for cordial professional interaction, integrity and willingness to go the extra mile to achieve absolute satisfaction for buyer and seller in every transaction, Meridiana continues to expand as a point of reference for all aspects of real estate, recently incorporating a Property Management and Rentals Division for the luxury market.
To Learn More: Visit Carlos Noguera Wilson's Haute Living Real Estate Profile