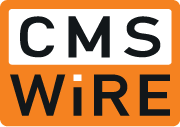 (PRWEB) February 25, 2013
Web Experience Management has evolved in the last few years from managing one website to providing seamless cross channel experiences. Marketing automation works to streamline the marketing process, aiding in lead generation and building up a database of knowledge. While apparently divergent workstreams, the two are working towards a common goal: to inform and nurture customer leads. So the question is, should we integrate these processes and platforms leading to better overall web experiences for customers and prospective customers? What are the challenges and opportunities in doing so?
Join in on February 27 at 10 am PST / 1 pm EST / 18:00 GMT as CMSWire and the broader CMSWire community spends an hour discussing the integration of marketing automation and web experience management.
These questions will shape the discussion:
1. Marketing Automation Platforms (MAP) are by nature broad. What are the top 3 Marketing Automation functions?
2. Marketing Automation creates a data silo, how is this causing pain for organizations today?
3. MAP and WEM overlap in areas like landing pages, forms, activity tracking and profiles. Are we destined to be stuck with this or is there a better way?
4. WEM requires intelligence, which requires data. How can we use MAP data for better WEM?
What are the challenges to integrating Marketing Automation Platforms (MAP) and WEM platforms?
5. What's the most interesting opportunity around better integration of MAP and WEM?
The CMSWire team has assembled a group of expert panelists who will be sharing their field experiences. Some of the panelists include:

Aaron Dun — Vice President of Marketing & Strategy, Percussion Software — @ajdun
Bryan House — Vice President of Product Marketing, Acquia — @bryanhouse
Cathy McKnight — Principal Analyst, Digital Clarity Group — @cathymcknight
Dan Darnell — Vice President of Marketing and Product, Baynote — @dkdarnell
David Hillis — Vice President of Business Development, Ingeniux — @davidhillis
Deb Lavoy — Director of Strategic Marketing, OpenText — @deb_lavoy
Doug Heise — Product marketing Director, CoreMedia — @coremedia_news
Frank del Pinto — Director of Product Marketing and WEM, OpenText — @fdelpinto
Gavin Heaton — Vice President and Principal Analyst of Digital Marketing Transformation, Constellation Research — @servantofchaos
Irina Guseva — Senior Analyst, Real Story Group — @irina_guseva
Jason Miller — Social Media Strategist, Marketo — @JasonMillerCA
Julie Hunt — Solution Strategist, Julie Hunt Consulting — @juliebhunt
Jonathon Agger — Director of Product Marketing, OpenText — @jagger8
Martijn van Berkum — CTO & Founder, GX Software — @njitram
Roland Benedetti — Vice President of Product Services, eZ Systems — @rolandbenedetti
Scott Brinker — President and CTO, Ion Interactive — @chiefmartec
Sunil Menon — CTO Promote, HP Autonomy — @sunilmenon
Thom Robbins — Chief Evangelist, Kentico CMS — @trobbins
Tjeerd Brenninkmeijer — CMO, Hippo — @tbrenninkmeijer
Trip Kucera — Senior Research Analyst of Marketing Effectiveness, Aberdeen — @tripkucera
All experience levels are welcome to join in, just tweet all questions and/or responses throughout the Tweet Jam. By using the #CXMChat hashtag, messages will automatically become part of the discussion.
Tweet Jam Participation Guidance
Twitter is a highly flexible medium. In order to keep the discussion useful to all, participants should follow the following guidelines:
Introduce themselves with their first #CXMChat tweet. Include name, job title and organization.
Subsequent tweets must start with the question number being responded to and the #CXMChat hashtag. For example, "@bigbird Q5 We very much believe sentiment analysis works #CXMChat "

Please don't pitch products or services; stay knowledge focused
Keep the discussion professional, but informal
Remember that this is a public chat — be thoughtful
About CMSWire
The CMSWire.com web magazine, published by Simpler Media Group, Inc., focuses on customer experience management, social business and information management practices and tools. The publication was founded in 2003 and currently has more than 300,000 monthly readers.
###