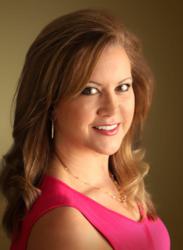 It's exciting to work with successful women entrepreneurs and teach them how to find even more power for their reputation and brand!
Greenwood Village, CO (PRWEB) February 27, 2013
On March 12, Lida Citroen, principal and founder of LIDA360, will present personal branding innovation and reputation management tips and information to a group of leading women entrepreneurs at the Savor the Success Mastermind event in New York City, New York.
Citroen will participate in the event, which promises to answer attendees questions on having solid branding for growing a business, staying authentic, and driving stakeholder value.
"Entrepreneurs understand the nature of risk and reward," offers Citroen. "Building a strong and compelling personal brand means you are clear on your value and values and can communicate those to target audiences effectively."
Citroen counts international business leaders, executives, authors, and writers among her personal branding clients. In working with these clients, she conducts reputation assessments, feedback on market perception and articulation of their desired personal brand to help her clients become more focused, consistent and intentional in how they are perceived by stakeholders in their market place.
Lida will be in New York from March 9-13 and will be available for media interviews on topics of reputation management, personal branding, job searching and interviewing, networking, among others. To set up time with Lida, please contact Lida(at)LIDA360(dot)com.
ABOUT LIDA360
LIDA360 is a brand consultancy firm, based in Colorado. Principal Lida Citroën is an international branding and reputation management expert who designs and enhances the identities of companies, executives and individuals globally. Citroën practices an integrated approach to branding, marketing and communications that enhances the total customer experience and reduces the investment for success.
The author of the book, "Reputation 360: Creating power through personal branding," (Palisades Publishing, 2011), Citroen is an accomplished speaker who engages audiences with her empowering message about managing your personal brand and reputation. Citroen presents programs for corporations, conventions and non-profit organizations around the U.S. She can be reached at 800.314.5060 or http://www.LIDA360.com.