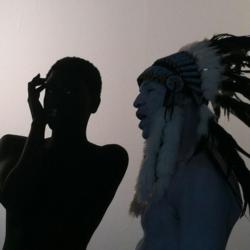 'I want people to recognize that I am serious in presenting my creativity and individuality to them in whatever way I can,' Daye explains. 'I want the video to impress with its direction and encourage people to get up and dance with the choreography.'
(PRWEB) February 26, 2013
Produced by David "Mojo" Stewart, "Move That Body" is an infectious appetizer from the 'lyrically sophisticated' Daye, which will leave the listener eager to feast upon their main course. Citing the likes of Bob Marley, Curtis Mayfield and Kanye West as some of his inspirations the Norwalk native pushes the boundaries of his creativity with his latest video release.
While the song is self-explanatory in it's meaning, the video takes a multi directional approach embedded with extensive choreography and impressive cinematography. Directed by Edwin Escobar, the four-minute video shows an almost parallel universe that embraces both a generic scenario and an innate spiritual one
"Move That Body" displays an encounter with a striking young female in a club, which is full of people enjoying the atmosphere, sparked by the up-tempo number. The attraction between the female and Daye is obviously mutual and a subtle flirting through dancing ensues. It is from this fusion that the video takes a second direction where Daye appears in a dream like trance.
Depicted as a Cherokee warrior adorning a native American war bonnet giving the impression he has returned from a battle, he finds himself touched by the same female in a more transcendent way. The warrior watches the woman dance for him in the confines of a more secluded environment with her seductive movements coaxing him and appeasing him after the crusade from which he has just returned.
Intent on representing his own heritage and embracing both cultures within this video the result of Daye's dual representation and interpretation is a visual that will secure the attention of many. "I want people to recognize that I am serious in presenting my creativity and individuality to them in whatever way I can," Daye explains. " I want the video to impress with its direction and encourage people to get up and dance with the choreography."
"Move That Body" is firm assurance that Damon Daye is on the right track to becoming a both recognisable lyrical and creative presence within the music world.