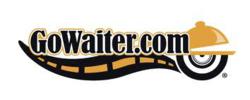 GoWaiter allows me to combine my two first loves: technology and food.
Dothan, Alabama (PRWEB) February 28, 2013
GoWaiter of Dothan is celebrating its grand opening on February 28th. Owners Alex Cole, Christopher Stump, and Sam Popovich are all originally from the area and all graduated from Enterprise High School. After graduating high school, Alex went on to pursue a career in the restaurant industry; Sam is currently the Service Manager at Bondy's Toyota in Enterprise; and Christopher left Enterprise to attend Devry University in Addison, IL, where he successfully received his Bachelor's degree in CIS.
GoWaiter.com delivers hot and fresh food from your favorite restaurants and is the creation of its President/CEO Mike Handy. Mike has spent more than a decade perfecting the restaurant delivery business model and has helped to launch more than 25 GoWaiter franchise locations, including ones in Florida, Georgia, Louisiana, Colorado, Connecticut, Tennessee, Texas, Maryland, and Alabama.
"GoWaiter is all about courtesy, comfort and convenience," says Handy. "Each franchisee is a member of their local community, an important component to our business model because it requires strong relationships and a keen understanding of the marketplace. City leaders have embraced our service because it puts money directly back into the local economy, brings jobs and helps to build revenue for businesses. Everyone wants to see success in their community."
"GoWaiter allows me to combine my two first loves: technology and food!" says Chris Stump. "We look forward to bringing more delivery options and convenience to Dothan residents!"
To place an order or view menu options with GoWaiter of Dothan, just log onto GoWaiter.com. The company is committed to providing its customers with access to delicious area restaurant dishes, delivered conveniently to homes, offices, hotels or schools. With a focus on building local communities, GoWaiter.com is part of a family of owners with locations across the United States. For information about starting your own restaurant delivery business; visit our franchise information page at http://www.gowaiter.com/www/franchise/index.php?CONTENT=FRAN_MAIN
List of Dothan Restaurants:
Dante's Pizza
Goldfingers
Honey's Hot Dogs
Hots Deli
Jeanette's Restaurant
L.A. Chicken
Mama Goldberg's
Moose Knuckles MMA Pub & Grill
Old Mexico
Oriental Express