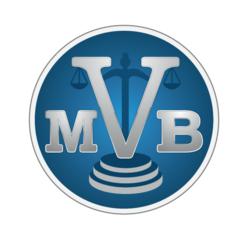 When seeking a lawyer to represent you, look for someone who is knowledgeable, experienced and trustworthy. You should develop a relationship with your laywer, not just representation.
Baltimore, MD (PRWEB) April 11, 2013
1) QUANTITY & QUALITY
Many bad attorneys have been doing a terrible job for many years. Be skeptical of any attorney in Maryland who uses the number of years they have been practicing as their biggest selling point. When it comes to experience, it's quantity & quality that matters.
2) JACK OF ALL TRADES, MASTER OF NONE
Many attorneys are what we call "general practitioners." They do divorces, lawsuits, wills, criminal defenses, adoptions and whatever else pays the bills. Most general practitioners love to take cases regardless of what type it is because they think these cases are easy money: show up to court, plead guilty, and take home a big chunk of change. Make sure your lawyer has a successful track record with the type of case you need representation for.
3) BAIT AND SWITCH
Law firms have big partners who draw in the clients, and they have disposable associates who do the work. Make sure you know who is going to do your work, not who is going to supervise them. Many clients pay big bucks to an attorney who just outsources their case to an associate. Interview all people who will be doing work on your case before signing any contract.
4) BITING MORE THAN THEY CAN CHEW OR NOT CHEWING AT ALL
Most of the mistakes made by criminal defense attorneys happen because those attorneys are too busy or too lazy, not because they are inexperienced or incompetent. Your attorney needs to have all the facts about the case and understand how the various consequences will affect you. There is no substitute for spending time talking with your attorney. If you do not feel like you have had enough time to talk, get another attorney.
Busy attorneys also tend to forget their place. An attorney is a counselor, not the client's babysitter. The attorney's job is to explain the options and consequences to the client and thus empower the client to make informed decisions. An attorney that is too busy or lazy does not have the time to communicate. Instead, the attorney wants to make all the decisions and have the client just come along for the ride. This situation is a formula for disaster: if your attorney wants to make decisions for you, get another attorney.
5) COMMITMENT
The second biggest complaint I hear from defendants is that their attorney does not care. Criminal defense can be a very emotionally demanding profession, and many attorneys have become extremely callused and jaded. They just stop caring.
Attorneys can lose touch with how important their job is. They have seen so many people go to jail that they may not fight as hard as they should, or they may not be as sensitive to their client's situation as they should. If you feel your attorney is not concerned enough about your problems, don't wait another day to hire another attorney. You need an attorney you know is going to fight for you 100%.
6) THE DEVIL IS IN THE DETAILS
When it comes to criminal defense, the devil is in the details. While most of the mistakes attorneys make come from being busy, the second biggest screw-ups come from not paying attention to details.
How attorneys take care of themselves and their offices says a lot about how they take care of their clients. If your attorney dresses sloppily and works with piles of files everywhere, be warned!
7) YOU GET WHAT YOU PAY FOR
Hire the best attorney you can afford. Cheap attorneys need to serve more clients to make money. Serving more clients means that they are busier and have less time to dedicate to your case.
Also, cheap attorneys are usually cheap for reason, and, in the end, they cost more. Hiring an attorney whose biggest strength is their cost usually does not end well.
8) ETHICS FIRST
Every jurisdiction has that one attorney who markets them-self as the attorney who will do anything to "get it done." The courts have long memories, and a lawyer who is not trusted is worthless to you. What is the point of hiring a person no one trusts to convince the court that you are innocent?
Additionally, when attorneys start breaking the rules of professional conduct, the people being cheated the most are usually their clients not the prosecutors.
9) GET IT IN WRITING
Make sure to get a written contract in advance stating services performed with a flat rate vs. additional charges along the way.
10) MAKE SURE YOUR ATTORNEY LISTENS
If your attorney is focused on bogging you down with legal phrases you don't understand make sure they take the time to fully explain the charges and consequences against you before committing yourself to be represented by someone who doesn't have your best interest in mind.
Call 410.385.1313 today to schedule your consultation with one of the most experienced defense lawyers in Baltimore.
Mark Van Bavel, P.A.
40 W. Chesapeake Avenue, Suite 506
Baltimore, MD. 21204