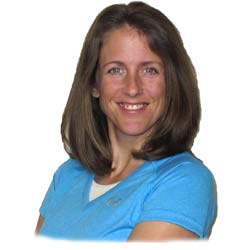 Women want a place to work out and not be hit on at the same time.
Wesley Chapel, Florida (PRWEB) April 04, 2013
Samantha Taylor is helping women in the Wesley Chapel area of Florida become thinner and healthier. Taylor recently purchased a Fit Body Boot Camp franchise to service the Wesley Chapel and Lutz areas of Florida. Fit Body Boot Camp is a national brand of boot camp classes associated with an effective curriculum. http://www.fitbodybootcamp.com/fl/lutz-fitness-boot-camp/
"I am into helping people. It is why I got into this business. Personal training and boot camp classes are big right now," said Samantha Taylor. "Because they are so big, people have several choices when it comes to picking a boot camp class. This is why I decided to bring Fit Body Boot Camp to Wesley Chapel. This brand is known world-wide and is featured by many media outlets. It is reliable and affordable. Most importantly, the programs work!"
The official address of Samantha Taylor's Fit Body Boot Camp is 23633 Venezia Drive, Land O Lakes, FL 34639. Samantha Taylor, CPT was the #1 personal trainer at Lifestyles Family Fitness for most of the year 2001, 2002 and 2003! She has been a Certified Personal Trainer for over 16 years and has trained over 3000 women. "Women want a place to work out and not be hit on at the same time. That is the goal with my new facility. It is a safe and hassle-free environment. Anyone interested in the classes is encouraged to drop by and check us out," continued Taylor.
Members of the media are invited to apply for press tour of Samantha Taylor's Boot Camp classes and new facility in Florida. For more information, or to request an interview, please email samantha(at)lutzfitbodybootcamp(dot)com or visit http://www.fitbodybootcamp.com/fl/lutz-fitness-boot-camp/