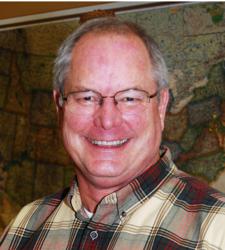 Placentia, CA (PRWEB) April 05, 2013
Convene, the premier Christian CEO and Business Owner forum organization, announces the launch of its newest forum team in Sacramento, California. The new team is led by Convene Chair Marcus Bigelow, a skilled facilitator with a solid business background and mature faith.
Convene operates on two guiding principles; 1) increased profitability and 2) building God honoring businesses. Convene CEO peer advisory groups meet monthly to work "on" their businesses by discussing relevant business issues, seeking wise counsel and providing the shared insights of their combined years of business and spiritual experience.
Convene CEO, Chris Duncan, attended the team's first Forum Day and said, "This is an incredible group of leaders who represent over 300 years of combined business experience. There is no doubt that each member will realize a measureable increase in business growth and profitability as a result of being a member of this team."
Marcus Bigelow has served Christian Leaders for 40 years. Beginning in 1996, he led a rapidly growing non-profit church planting organization. Marcus grew the organization from a two person regional organization, to a national organization, and ultimately to an international organization. Income went from $250,000 per year to almost $7,000,000. In 2011, Marcus turned his attention to helping high-impact leaders maximize their lives and businesses. He is committed to helping Christian business leaders find God's call through their businesses.
For more information on Marcus's new Convene team in Sacramento, please click to visit the Convene website or contact Marcus at mbigelow(at)convenenow(dot)com.
Founded in 1996, Convene is a dynamic community of Christian CEOs and business owners meeting together to help each other build exceptional businesses, increase leadership success, and have greater Kingdom impact through the principle of "iron sharpening iron."