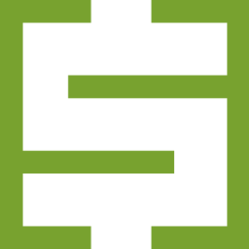 I don't even live in the mainland! Now, I can plan and organize my reunion in Florida without having to look up names and numbers, or having them mail checks!
Grand Rapids, MI (PRWEB) April 02, 2013
Pay It Square- the easiest way to collect money online, announces better options for class reunion planners. Pay It Square gives organizers a simple way to invite, manage and collect money for class reunions. Pay It Square has recently improved the way it works with reunion planners, and encourages the use of their "Planning a class reunion with Facebook" tool. With added support and materials for organizers, Pay It Square seeks to make easier ways to plan class reunions online.
Pay It Square is already an established tool for class reunions, hosting over 1000 class reunions online since 2007. Built on the security of PayPal, reunion organizers can easily create a page on Facebook, invite classmates, and organize the event and guest list using Facebook. Then, with Pay It Square, organizers can easily set up a detailed Collect Money Page to collect money, names and requests for the reunion. With Pay It Square's "Plan a Class Reunion with Facebook" tool, organizers can then take the page they created on Pay It Square and host it on the page they created on Facebook, allowing classmates to quickly and easily register to the event and stay informed.
"I don't even live in the mainland" Said Christina Kruse, resident of Puerto Rico, "Now I can plan and organize my reunion in Florida without having to look up names and numbers, or having them mail checks!" Kruse is planning a Class reunion using Pay It Square's unique tool.
No matter the class size, Pay It Square is ready. One of the largest class reunions hosted on the site, Coral Park High School, collected over $14,000 for its 1971 and 1972 Class Reunions. Handling over 90 registrants was easy with Pay it Square, and allowed the two massive classes to seamlessly integrate and collect money through one easy to use tool.
In order to help organizers the most, Pay It Square has updated the resources available to organizers before planning the reunion. These resources include updated walkthroughs, how-to sections and detailed questionnaires.
"We really re-worked the language to cater directly to our Class Reunion customers" said Joel Vanderveen, Support Specialist at Pay it Square "Easier to use information and options will make things better for everyone"
About Pay It Square:
Founder Brian Anderson came up with the idea for Pay It Square after many years of playing soccer in different leagues. He realized how much effort it was for the team captains to manage the team's registration every season. In many cases, the team managers or organizers just paid the entire registration fee. Then, they would pester people for weeks to collect all of the money. Often, they were not able to collect everyone's payments and sometimes even lost track of what payments were made; this is where Pay It Square comes into play. It allows organizers to set up a dedicated web page with content about what they are collecting for, amount they need per person and a system to manage those payments.
For more information visit http://www.payitsquare.com, visit them on Facebook or follow them on Twitter @payitsquare.
Visit http://www.PayItSquare.com to learn more about using the site for fundraising.
About OST:
OST (Open Systems Technologies) is an $68 million company with offices in Grand Rapids, and Ann Arbor, Michigan, Minneapolis and London, England. OST has been focused on providing IT infrastructure services and products for over fifteen years; in addition OST offers security services, custom application development services, managed services, and business process services. Since 2003, the company has grown it revenue at a compounded rate of over 30% annually. In 2007, 2008, 2009 2010, 2011, and 2012 OST was recognized in INC. magazine's 5,000's Fastest Growing Private Companies. OST was also listed on CRN's Tech Elite 250 in 2010, 2011, 2012 and 2013 and CRN's FastGrowth100 in 2007, 2008 and 2009 and on the Michigan 50 Companies to Watch in 2009.
###