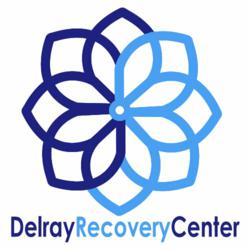 When people are using bath salts, they're not their normal selves. They're angrier. They're erratic. They're violent.
Delray Beach, FL (PRWEB) April 04, 2013
Bath salts can cause heart attacks, stroke, swelling of the brain, coma and death, according to the new infographic released by Delray Recovery Center, yet people continue to abuse this synthetic drug. Bath salt nicknames range from Vanilla Sky to Hurricane Charlie and none of the components in the drug have anything to do with bath salts. The infographic explains the drug typically contains a mix of substituted cathinones, which mimic the effects of cocaine and amphetamine.
"Our new infographic clearly shows that bath salts are very bad news," said Delray Recovery Center Chief Operations Officer Doug Petri. "We're hoping if people know more about the dangers of this designer drug they'll realize giving bath salts a try means they're putting their lives and the lives of others at risk."
Because bath salts can induce a highly agitated and aggressive state, the infographic says people abusing the drugs are a safety risk to others. The effects of the drug can last anywhere from three to eight hours, depending on the amount taken. In addition to a highly agitated state, bath salts can induce extremely paranoid thoughts, hallucinations and prolonged anxiety and panic attacks.
Time magazine reports on the dangers of bath salt abuse, citing a public service announcement produced by the U.S. Navy. The navy has been battling the problem of bath salt abuse by its sailors, and the PSA clearly illustrates the potential horror the drug can bring. A snippet from the cautionary video includes a quote by Lt. George Loeffler, a Naval Medical psychiatry resident.
"When people are using bath salts, they're not their normal selves," Time quotes Loeffler. "They're angrier. They're erratic. They're violent and they're unpredictable…. People will start seeing things that aren't there, believing things that aren't true."
Additional facts in Delray Recovery Center's new bath salt infographic include the cost of bath salts, the chemicals that typically make up the drug and examples of bath salt abuse. A man in Kansas jumped in front of a vehicle on the highway after allegedly taking bath salts. Louisiana saw 84 people hospitalized after reportedly taking bath salts and suffering from drug-induced physical and mental anguish.
Located in Delray Beach, Florida, Delray Recovery Center offers individualized treatment programs for alcohol and drug addiction, eating disorders and co-occurring mental health issues. The center has long been providing a soothing environment while its certified staff designs programs that are comfortable, safe and unique to the individual, elements that can ultimately lead to success and a sustained life of recovery.