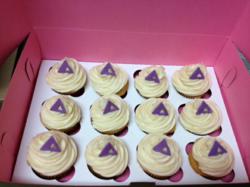 Recycling one ton of paper saves 17 mature trees and 7,000 gallons of water.
Troy, MI (PRWEB) April 02, 2013
With Earth Day just around the corner on April 22, Billhighway, foremost provider of cloud-based financial management solutions for nonprofits, acknowledges how small acts of environmental responsiveness can make a difference with its 'b-greener' campaign.
Recycling one ton of paper saves 17 mature trees and 7,000 gallons of water*
Billhighway's 'b-greener' campaign comprises 50 days of celebration running March 4-April 22 and includes the following initiatives:

Sharing of a "Daily Green" on Twitter – for every day leading up to Earth Day, Billhighway is sharing a green fact or tip via tweet. Some of the tips have been inspired by Billhighway team members, such as the one below, from an employee who has taken the initiative at home to use barrels to capture rain water to water his garden and yard.
@billhighway - March 9
Daily Green #5: Collect rain water for reuse in your gardens and around your yard to conserve water #bgreener @EarthDayNetwork
@billhighway - March 28
Daily Green #22: Plugged in electronics that aren't in use, use approximately 5-10% of total world power #bgreener
In 2012 a single Billhighway team member launched "The Green Team" in an effort to 'b-greener' around the office. The company added recycling bins for paper products that are taken to an outdoor pickup location each week. Nearly 50% of the company's employees have volunteered to be on the team. This year bins for plastic waste were added to increase the recycling effort.
Billhighway has made an effort to recognize its clients who are making strides to 'b-greener' as well. Clients who use the Billhighway Prepaid Card are saving paper by reducing their use of checks. To help encourage and reward this environmentally responsible behavior, the company has awarded over $1,000 in cash to 11 customers who have reduced their paper waste by utilizing the prepaid card.
As an added incentive, each week a client who uses the prepaid card is the recipient of a "Random Act of Surprise" - locally baked cupcakes delivered to their doorstep.
Teaming Up – Billhighway has partnered with Herff Jones, the official jeweler to college fraternities, sororities and honor societies, to offer client chapters who reduce their paper waste a chance to win $50 towards their next Herff Jones purchase.
"Every little bit makes a difference," shared Michelle Lange, Chief Marketing Officer at Billhighway. "We have learned that an annual supply of Billhighway checks uses 132 trees and emits nearly 20 tons of hazardous CO2, enough oxygen to support the lives of 264 people. If we can help change that, even a little bit at a time, we're going to give it our best shot."
About Billhighway
Billhighway is the foremost provider of cloud-based financial management solutions tailor-made for nonprofit, donor and member-based organizations. Billhighway's suite of nonprofit financial management solutions lets organizations dramatically improve accounting, payment processing and online banking. The cloud financial management solution easily configures and scales to address donor, membership and financial processing needs. Nonprofit organizations use Billhighway's financial management system to reduce expenses, increase cash flow and mitigate risk. More than 3,500 nonprofits trust Billhighway to seamlessly manage $6 billion in transactions. Billhighway is recognized for award-winning customer service and industry-leading data security. http://www.billhighway.co
As reported by the United States Renewable Energy Association.
(# # #)