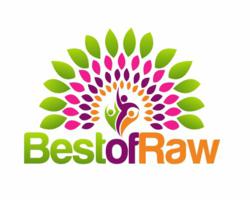 We were very excited to win our first raw food award for Best Sweet Snack with 12 other entries in our category.
Boca Raton, FL (PRWEB) April 01, 2013
April 5, 2013 marks the 2 year anniversary of Dale's Raw Foods, a company started by Dale Buchanan in his kitchen with just $300 and virtually no experience in the food business. After just 2 years, Dale now operates his fast growing multi-million dollar company in Boca Raton, FL with 5 full time employees.
"We were very excited to win our first raw food award for our product Dale's Raw Protein Bars in the Best Sweet Snack category among 12 other entries." Says Dale. "We have very loyal customers who have been purchasing our products since we started 2 years ago. They voted online prior to the awards and it was great to see our name announced live via Ustream at the Raw Living Expo awards ceremony in Sedona, AZ on Feb 23."
In addition, Dale's Raw Foods recently expanded into a larger production facility with a bigger warehouse, more office space, a new Vemag 500 extruder and cutting machine, and a new flow wrapper machine. The most intriguing part of the company growth is that it's all been accomplished strictly through online sales. Dale has no investors, no loans, and incurs zero liabilities or debt.
Sales of Dale's Raw Protein Bars has increased by over 500% in the past 12 months. They now offer 16 different flavors with 8 of them being Low Carb. The protein bars are not made until the order is placed. This way they arrive to the customer fresh and delicious. The new manufacturing equipment will help get the products made and shipped to the customers much faster then before.
"In addition to our fast growing company and to be chosen as one of the pioneers of the raw food movement, I'm also pleased to announce our new 4 day work week and 36 hr full time positions (with benefits) for all kitchen and production staff.", explains Dale. "More companies should follow the trend of shorter work weeks because burnout and stress do not help attitude and performance, only a clear and focused mind can accomplish that."
You can find more about Dale's Raw Foods company and products by visiting their website http://dalesrawfoods.com