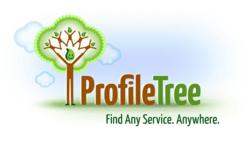 "You can never tell who will see your marketing efforts online, every post and comment has the ability to each a global audience and transform your business beyond expectations". Macartan Mulligan, ProfileTree Co-Founder
Belfast, United Kingdom (PRWEB) April 02, 2013
Cake Makers, Designers, Homemade Culinary Experts and Novices are using ProfileTree.com to promote their Cupcake and Cake Businesses. A recent press release on one small business - brought the makers of the Most Expensive Cake in the World - a pleasant surprise.
Online traffic to their free advert on ProfileTree for their cake business doubled after a recent press release mentioned their business. But there was also another surprise in store. A press contact request came in following the press release asking the small business owner for a radio interview to discuss their journey from their Home Kitchen to creating the Most Expensive Cake in the World in just 6 years.
Homemake Cake makers have been using ProfileTree in recent months to publicise their business and grow their client base. With articles to help new small business and self employed people get started in the cake business - from the advantages of starting your own cake business to interviews with successful cake business owners, ProfileTree is building a large collection of cake makers for all occasions.
Getting quality press coverage can be vital for a small business, who often do not have the marketing budget to invest in an online marketing campaign. Macartan Mulligan - ProfileTree Co-Founder said "You can never tell who will see your marketing efforts online, every post and comment has the ability to each a global audience and transform your business beyond expectations".
This clearly shows that online advertising can be rewarding and quickly produce results. Press Releases have many benefits for businesses from Traffic, Links from Publications and possible contact requests from Media Sources. Value can also be gained from free online advertising platforms such as ProfileTree.com - which has a team of marketing professionals who are eager to promote small business in every way possible.
About ProfileTree: ProfileTree is a free listing service where self employed and small business owner can create an online marketing profile. From Homemade Cake Designers to established businesses - currently searching for small business owners or self employed people to share their story with its readers.