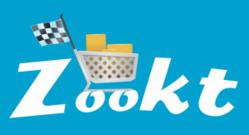 Austin, Texas (PRWEB) April 26, 2013
Zookt (http://www.zookt.com) today has announced that it will add a new dimension to its popular platform that gamifies e-commerce. The Austin-based start-up is now incorporating rewards program functionality into its site to enable consumers to get their items quicker than current market players such as Swagbucks, Mypoints, Points2Shop and others.
Site visitors can use their reward points, called Zooks, to purchase or play for a wide selection of products from popular categories including electronics, jewelry, appliances, apparel, gift cards and much more.
Zooks are awarded to users for everyday activities such as shopping online, playing games, inviting friends to play, taking surveys, sharing with friends, printing or online use of coupons (Walmart, Target, Amazon, Macy's, Best Buy, etc…) with many more options to come.
Zookt (http://www.zookt.com) is taking online rewards sites to a new level by giving its customers the ultimate flexibility in how they earn and redeem their points. They can cash in their Zooks for a chance to win great products instantly at a fraction of the cost, or, they can build up a stockpile over time to redeem for any item in Zookt's catalog of 300,000+ products.
Moreover, if a consumer is half way through earning enough points to get their item and do not want to wait anymore, they can easily get a Zookt eGift Card, redeemable for Zooks on the site, to make up the difference and get their item instantly. Finally, site visitors can also participate in games on the site with other visitors for the chance to multiply their Zooks at a faster rate.
"Online shoppers are savvy, time sensitive and always want the best value. With Zookt, consumers can leverage their everyday online activities to earn points without having to wait extended periods of time to get a great deal on their wish list items," said Ahmad Chamseddine, CEO of Zookt.
The site launched nearly a year ago and has been popular with online deal seekers ever since. Customer feedback from the existing community was instrumental in the new features being announced today. Based in Austin, Texas, Zookt has been completely bootstrapped by a local entrepreneur.