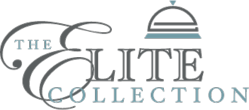 The Williams Institute estimates that extending marriage to same-sex couples in Maine, Maryland, and Washington State will generate over $166 million in wedding spending in the first three years.
Phoenix, Arizona (PRWEB) April 22, 2013
With its upcoming launch, The Elite Collection, a prestigious community of Four-and-Five Star hotels and resorts that want to attract - and support - the gay and lesbian traveler is gaining international attention. The Elite Collection of Hotels is a list of pedigree properties that have all achieved excellence as premier hospitality venues. Each of these properties has an understanding of the distinctive nature of today's LGBT community and wants to do more than just say "Your welcome" to the community.
The Elite Collection is a comprehensive media resource that builds a partnership between hotel's and the LGBT community. Theelitecollection.net website is the cornerstone of a suite of communications and advertising tools that combine community outreach with web marketing, targeted digital advertising, and traditional print media. By providing an unrivalled level of insight and direct access to the $850-Billion LGBT marketplace, membership in the Elite Collection program is quickly becoming a key component of a hotels overall marketing plan.
"We continue to add new hotels in the US and Internationally on a daily basis, and soon expect to announce one of the first LGBT integrated group booking RFP programs. This will allow meeting planners that focus on LGBT events to find hotels in their desired meeting locations that really want the LGBT business, send them online RFP requests and receive quicker response times. This link with a national company and partnership will give LGBT meeting planners direct access to a great RFP system," stated Edwin W. Leslie, President & CEO of the Elite Collection.