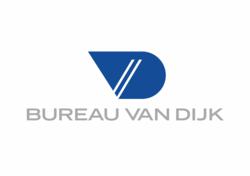 Orlando, FL (PRWEB) April 02, 2013
Bureau van Dijk (BvD), one of the world's leading providers of business and M&A intelligence, will be exhibiting at the Association for Corporate Growth (ACG)'s 2013 InterGrowth Conference in Orlando, FL, April 22 – 25.
ACG InterGrowth brings together 2,000 professionals representing private equity firms, corporate development, intermediaries, law firms, accounting firms, lenders and others. Keynote speakers include Douglas Holtz-Eakin, President of the American Action Forum, Alan Simpson and Erskine Bowles, co-chairs of the National Commission of Fiscal Responsibility and Reform, and Admiral Eric Olson, a senior member of the United States National Defense Team. Registration for the event is open until April 17 at http://www.intergrowth.org.
At the event, BvD will be giving live demonstrations of their M&A database Zephyr. Zephyr is a world-renowned information solution containing M&A, IPO, venture capital and private equity deals and rumors with links to detailed financial company information. More deals are added to the Zephyr database annually than any other resource. Attendees can pre-arrange a meeting or demonstration time by emailing americas(at)bvdinfo(dot)com, or can stop by BvD's booth at any time during the conference. Delegates can also register for a free product trial at the event or on bvdinfo.com.
In addition, Bureau van Dijk is proudly sponsoring the Acquisition International M&A Awards. The awards celebrate excellence and commemorate the achievements and hard work of all those involved in seeing a deal through to completion. Votes may be cast by April 5th, 2013 on the Acquisition International website: http://www.acquisition-intl.com/index.php/awards/2013-maa-awards
About Zephyr
Zephyr is an information solution containing M&A, IPO, venture capital and private equity deals and rumors with links to detailed financial company information. Zephyr covers various deal types including M&A activity, IPOs, joint ventures and private equity deals. It's published by Bureau van Dijk (BvD). The deals on Zephyr are linked to the company financials and peer reports on BvD's product range, which includes Orbis, Amadeus and Fame, for company valuation and benchmarking. Zephyr contains information on over 1 million deals. Approximately 75,000 deals are added each year depending on levels of deal activity. Zephyr has no minimum deal value. All deal information is translated into English. Zephyr's UK-based researchers speak 35 languages and use native language and English sources in their deal enquiries. http://www.zephyrdealdata.com
About M&A Portal
The M&A Portal is a resource for anyone interested in M&A deals intelligence and information. M&A Portal hosts M&A news, deal commentary, features and research papers written by experts across the globe. http://www.mandaportal.com
About Bureau van Dijk
Bureau van Dijk (BvD) is one of the world's leading providers of business intelligence and company information. BvD is best known for its range of international company information products that combine multiple high-quality data sources with flexible software to allow users to manipulate data for research, marketing intelligence and analysis. Products include Orbis, Amadeus, Bankscope, Isis and Osiris. BvD also publishes the global M&A database, Zephyr. http://www.bvdinfo.com
About Association for Corporate Growth
ACG's 14,000 members include professionals from private equity firms, corporations and lenders that invest in middle-market companies, as well as from law, accounting, investment banking and other firms that provide advisory services. Founded in 1954, ACG is a global organization with 58 chapters. Learn more at http://www.acg.org. ACG drives middle market growth. Learn how at http://www.middlemarketgrowth.org