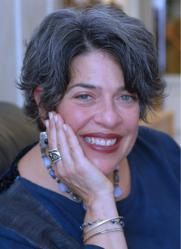 Palo Alto, CA (PRWEB) April 04, 2013
Sofia University (formerly Institute of Transpersonal Psychology) professor, Karen Erlichman, will co-lead the 2013 Spiritual Directors International (SDI) Leadership Institute in St. Paul, Minnesota. The event is part of SDI's "Cultivating Compassion" conference, and will be held on Thursday, April 11, 2013, from 9:00 – 5:00 PM at the Crowne Plaza St. Paul - Riverfront Hotel.
Karen Erlichman, LCSW, is a psychotherapist, spiritual director, supervisor, and mentor in San Francisco, California. She is a faculty member of the Master of Spiritual Guidance Program at Sofia University. Karen was prepared as a facilitator by Parker Palmer and the Center for Courage and Renewal.
Together with Will Hernandez, Ph.D., Erlichman will co-facilitate, "Leadership Institute: Embracing Tension and Ambiguity in Spiritual Direction." The Leadership Institute will offer a contemplative, engaging day that explores ambiguity and tension in an experiential, embodied, and spacious manner. Facilitators will provide new tools, skills, and resources for navigating tension and ambiguity between spiritual director and spiritual directee, supervisor and supervisee, and teacher and trainee, which can enhance the work of formation and training programs. The morning will offer a framework for learning that includes interactive teaching and small group work followed by an afternoon of contemplative experiential practices. The Leadership Institute will conclude with a discussion about effectively integrating this topic into the work of tending spiritual directors in training.
Spiritual Directors International is a global learning community of people across faiths and nations who share a common passion and commitment to the art and contemplative practice of spiritual direction. For more than twenty years, SDI has served this community through educational events, publications, and outreach programs. Members include spiritual directors, ministers, students, theology and rabbinical school faculty, health care providers, chaplains, and many others involved in spiritual care.
For more information about SDI International, please visit: http://www.sdiworld.org
About Sofia University
Founded in 1975, Sofia University (formerly the Institute of Transpersonal Psychology) is a private, non-sectarian university accredited by the Western Association of Schools and Colleges. For over 35 years, within the context of scholarship and research, the school has offered transformative education for the whole person, probing the mind, body, spirit connection. Now, as Sofia University, the school is broadening its mission, reaching into multiple disciplines and adding undergraduate study. For more information, visit http://www.sofia.edu.
###