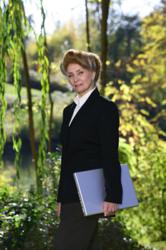 Grants Pass, OR (PRWEB) April 03, 2013
Despite the nation's worst drought in 60 years, says water advocate and talk show host Sharon Kleyne, complacency, not a lack of water, is responsible for the growing US fresh water crisis.
America's engineering brilliance 100 years ago, Kleyne explains, created a system of safe and abundant fresh water available to everyone at minimal cost. As a result, most US citizens today take water for granted.
Speaking on the Sharon Kleyne Hour Power of Water radio show, Sharon Kleyne made the remarks during an interview with Charles Fishman, author of The Big Thirst (Free Press 2012).
.
For about a dollar a day, according to Fishman, fresh water comes directly to our homes every day, all day. The water is safe to drink and sufficient for cooking, bathing, flushing toilets, watering lawns and even filling swimming pools.
In contrast, 100 years ago, US fresh water was neither safe nor reliable No matter where you lived or what your economic status, fresh water was a constant worry.
Kleyne and Fishman warn that the ongoing US drought could soon overwhelm our antiquated water infrastructure. With the Mississippi River and two Great Lakes at their lowest levels ever, and with increasing pressure on water rich states such as Colorado and Washington, water – the basis for all life on Earth – must become everyone's top priority.
Worldwide, Sharon Kleyne notes, the situation is far worse. 1.6 billion people lack safe and abundant fresh water and 6,000 children a day die from water related causes. In many countries; economic development, improving the status of women, and the chances for an education and a steady job, may depend on not having to walk many miles a day to fetch water.
The good news, according to Fishman, is that the global fresh water supply is sufficient to meet all human requirements, with water left over for forests, wildlife, lakes and rivers. Enough fresh water falls as rain each day to fill the world's oceans. The problems are sanitation – making sure the water is safe, and distribution – getting the water where it isn't.
The Sharon Kleyne Hour Power of Water is broadcast live Mondays, 10 a.m., PST/PDT. The syndicated talk show is heard on Voice America/World Talk Radio, Green Talk Network and Apple iTunes. For a written summary or on-demand podcast of the March 4, 2013 Charles Fishman interview, go to http://www.sharonkleynehour.com.
© 2013 Bio-Logic Aqua Research. All rights reserved.